USD School of Law Professor Roy Brooks Referenced in MarketWatch Article About Reparations Consideration for Black Americans
Professor Roy Brooks Referenced in MarketWatch Article About Reparations Consideration for Black Americans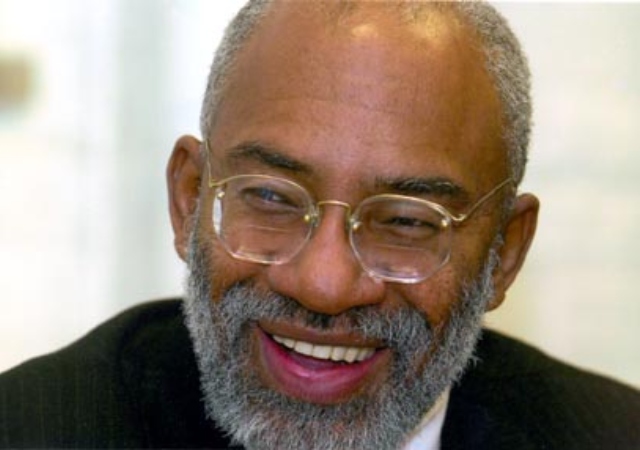 SAN DIEGO (June 12, 2020) – University of San Diego (USD) School of Law Warren Distinguished Professor Roy Brooks was referenced in the MarketWatch article "'Black communities have been robbed': Will reparations for black Americans finally get real consideration?" The renewed focus on the effects of racism and police brutality, prompted by the recent death of George Floyd, has triggered a fresh look at what a reparations structure for black Americans could look like.
The MarketWatch article cites Professor Brooks' "atonement model" as one of many thoughts and theories on addressing proposed reparations for Black Americans. His recommended model would focus on addressing racial disparities in wealth, homeownership and educational funding, but would also include cash payments as a small element of the plan.
Click here to read the full article by Meera Jagannathan in MarketWatch.
About Professor Roy Brooks
Warren Distinguished Professor of Law Roy Brooks teaches and writes in the areas of legal and critical theory, civil procedure, civil rights, employment discrimination, and international human rights. He served as a senior editor of the Yale Law Journal, clerked for the Honorable Clifford Scott Green of the U.S. District Court in Philadelphia, and practiced corporate law with Cravath, Swaine & Moore in New York City. Professor Brooks is a member of the American Law Institute and the Authors Guild.
About the University of San Diego School of Law
Recognized for the excellence of its faculty, curriculum and clinical programs, the University of San Diego (USD) School of Law educates approximately 800 Juris Doctor and graduate law students from throughout the United States and around the world. The law school is best known for its offerings in the areas of business and corporate law, constitutional law, intellectual property, international and comparative law, public interest law and taxation.
USD School of Law is one of the 84 law schools elected to the Order of the Coif, a national honor society for law school graduates. The law school's faculty is a strong group of outstanding scholars and teachers with national and international reputations and currently ranks 36th nationally among U.S. law faculties in scholarly impact and 22nd nationally in past-year faculty downloads on the Social Sciences Research Network (SSRN). The school is accredited by the American Bar Association and is a member of the Association of American Law Schools. Founded in 1954, the law school is part of the University of San Diego, a private, independent, Roman Catholic university chartered in 1949.