USD School of Law Alumnus Tim Scott '96 (JD) CEO/Co-Founder of Tega Therapeutics Joins Life-Science Funders of COVID-19 Research Fellows
Tim Scott '96 (JD) CEO/Co-Founder of Tega Therapeutics Joins Growing List of Life-Science Funders of COVID-19 Research Fellows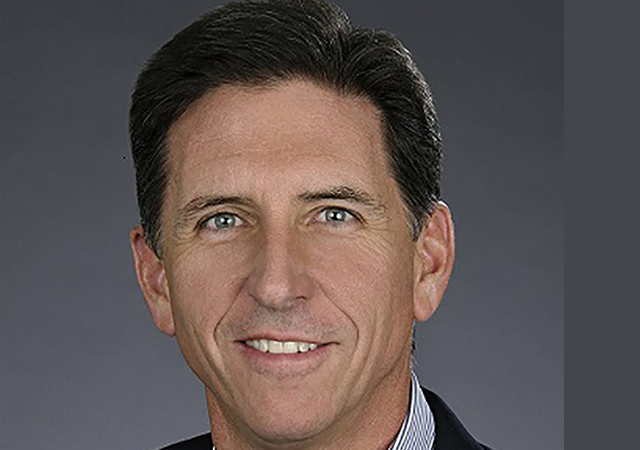 SAN DIEGO (June 12, 2020) – University of San Diego (USD) School of Law alumnus Tim Scott, '96 (JD), Co-Founder and CEO of Tega Therapeutics, a company founded to exploit glycoscience-related technologies for the treatment of life-threatening diseases, joins Buchalter Law Firm and Illumina, an innovative genomics company based in San Diego, in supporting USD School of Law's COVID-19 Summer Research Fellows Program.
Scott established Tega Therapeutics after serving as co-founder and president of Pharmatek Laboratories and serving on the boards of a number of pharmaceutical startup companies, including Avelas Biosciences, Orphagen Pharmaceuticals, and Tega Pharmaceuticals. He serves on the board of BIOCOM, a nonprofit organization supporting the needs of the bio/pharma companies in Southern California. Scott is currently chairing a COVID-19 Back-to-Work task force to look at ways to help our biotech members develop plans to get back to work. The resulting Back-to-Work Guide provides checklists and resources on how to prepare the workforce and the workplace for reopening.
Scott agrees that USD School of Law is in a unique position to deeply analyze legal and ethical issues arising from the global pandemic, especially as they relate to the healthcare industry and health care providers. He looks forward to consulting with the law school's academic leader of the fellowship program. As a national expert on bioethics and health law, Dov Fox–USD School of Law Herzog Endowed Scholar, Professor of Law, and Director of the Center for Health Law Policy & Bioethics–will lead a summer project employing law students as fellows to research and write in the area of health care law and ethics related to COVID-19. Professor Fox has expertise in the areas of bio/life sciences, genomic privacy, translational medicine, and biomedical research, ethics and health care; his goal with this project is to develop a useful set of lessons learned, best practices and guidance in areas of greatest social concern to assist policymakers and other thought leaders.
Deeply rooted in the life sciences himself, Dean Stephen C. Ferruolo, looks forward to consulting with Tim Scott, Buchalter Law Firm and the experts at Illumina to support the innovative research and analysis of Professor Fox and his team of Summer Research Fellows. "This project is not meant to be an academic exercise; it is designed to tackle real world practical issues brought on by the COVID-19 pandemic," shared Dean Ferruolo.
If you are interested in supporting USD School of Law's Summer Research Fellows Project or funding a Research Fellow, please contact Debbie Rider, Director of Development at USD School of Law.
As USD School of Law students seek employment opportunities despite the impact of COVID-19 on the legal market in San Diego and elsewhere, we hope that you will consider sponsoring a COVID-19 Summer Research Fellow.
About the University of San Diego School of Law
Each year, USD educates approximately 800 Juris Doctor and graduate law students from throughout the United States and around the world. The law school is best known for its offerings in the areas of business and corporate law, constitutional law, intellectual property, international and comparative law, public interest law and taxation.
USD School of Law is one of the 84 law schools elected to the Order of the Coif, a national honor society for law school graduates. The law school's faculty is a strong group of outstanding scholars and teachers with national and international reputations and currently ranks 36th nationally among U.S. law faculties in scholarly impact and 22nd nationally in past-year faculty downloads on the Social Sciences Research Network (SSRN). The school is accredited by the American Bar Association and is a member of the Association of American Law Schools. Founded in 1954, the law school is part of the University of San Diego, a private, independent, Roman Catholic university chartered in 1949.