USD School of Law Professor Orly Lobel Quoted in Multiple Articles on Non-Disclosure Agreements, Employment and Labor Law Program
Professor Orly Lobel Quoted in Multiple Articles on Non-Disclosure Agreements, Employment and Labor Law Program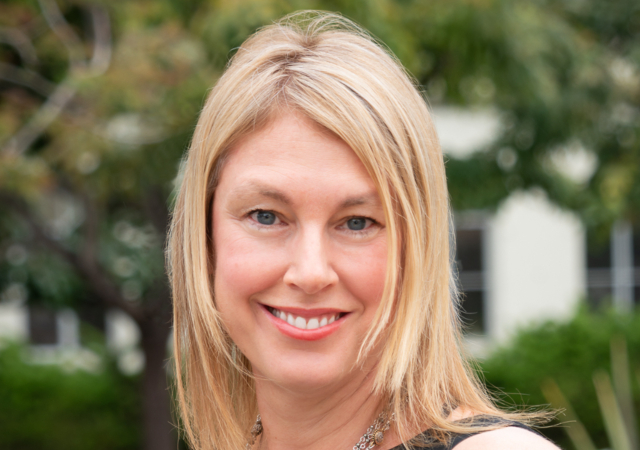 SAN DIEGO (June 9, 2020) – University of San Diego (USD) School of Law Warren Distinguished Professor of Law Orly Lobel, a nationally recognized expert on workplace competition, was recently interviewed by LLM Guide in the article "Employment Law LL.M.s are Getting a Digital Refresh." The rising accessibility of sensitive employee data is prompting new conflicts between employers and workers, creating a demand for data-knowledgeable employment lawyers and legal technology specialists that this program produces.
"I teach my students about the new reforms around detecting disparate impact and discrimination, and how attorneys must understand and lead the battle of statistics experts," says Lobel. "We discuss algorithmic justice and the potential promises and failures of introducing artificial intelligence to replace human decision making in employment processes."
Professor Lobel was also recently quoted in the Courthouse News Service article "Trump Campaign Hit With Class Action Over Gag Rules on Staffers" regarding non-disclosure agreements (NDAs) used by Trump's re-election campaign to silence former staffers and freelancers from publicly criticizing the president or his family. The NDA clauses threaten retaliatory financial penalties if individuals disclose wrongdoing or share information that President Trump deems private, without identifying what data falls in that category. The 29-page complaint claims that the campaign's NDAs are a violation of the constitutional protections of speech and the press. Furthermore, what makes this case particularly remarkable is the fact that it was filed as a class-action lawsuit.
"It's not just about this one campaign worker but about how there are hundreds and hundreds of people that worked, whether as freelancers or volunteers or employees, and have all signed the same uniform, unilateral, overly restrictive confidentiality agreement," says Lobel. Her additional comments in the article also discuss the inability to determine a breach of contract, the defense's potential arguments, and concerns about protecting the campaign's interests.
Click here to read the full article by Seb Murray in LLM Guide.
Click here to read the full article by Josh Russell in Courthouse News Service.
About Professor Orly Lobel
Warren Distinguished Professor of Law Orly Lobel's areas of expertise include Intellectual Property, Employment and Labor Law, Government Agencies, Employment Discrimination, and Regulation. She has received numerous awards in recent years including the Thorsnes Prize for Outstanding Legal Scholarship and the Irving Oberman Memorial Award. Her two latest books have won several prestigious awards.
About the University of San Diego School of Law
Recognized for the excellence of its faculty, curriculum and clinical programs, the University of San Diego (USD) School of Law educates approximately 800 Juris Doctor and graduate law students from throughout the United States and around the world. The law school is best known for its offerings in the areas of business and corporate law, constitutional law, intellectual property, international and comparative law, public interest law and taxation.
USD School of Law is one of the 84 law schools elected to the Order of the Coif, a national honor society for law school graduates. The law school's faculty is a strong group of outstanding scholars and teachers with national and international reputations and currently ranks 36th nationally among U.S. law faculties in scholarly impact and 22nd nationally in past-year faculty downloads on the Social Sciences Research Network (SSRN). The school is accredited by the American Bar Association and is a member of the Association of American Law Schools. Founded in 1954, the law school is part of the University of San Diego, a private, independent, Roman Catholic university chartered in 1949.