USD School of Law Alumna Melanie J. Snyder '04 (JD) Named General Counsel of the Denver Regional Transportation District
Melanie J. Snyder '04 (JD) Named General Counsel of the Denver Regional Transportation District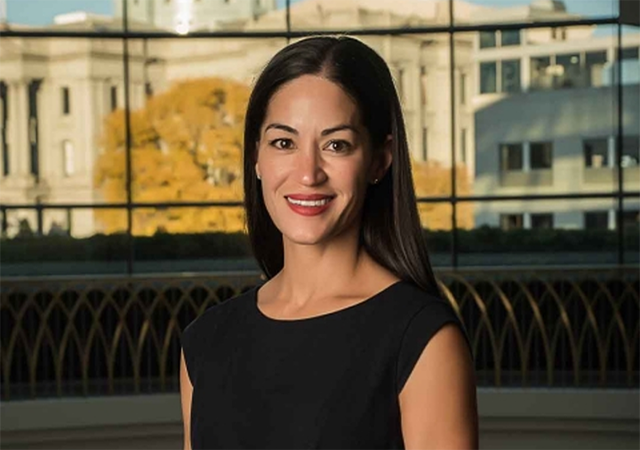 SAN DIEGO (June 9, 2020) – University of San Diego (USD) School of Law Alumna Melanie J. Snyder, '04 (JD), has been named the general counsel of the Denver Regional Transportation District (RTD).
RTD provides public transportation in eight counties including all of Boulder, Broomfield, Denver and Jefferson counties, parts of Adams, Arapahoe and Douglas Counties, providing for the transportation needs of over 3.08 million people located within 2,342 square miles.
Snyder brings more than 15 years of experience representing and advising a variety of clients in both the public and private sectors, including more than a decade of distinguished service with the Colorado Attorney General's Office, most recently as chief deputy attorney general. She assumed Denver RTD's chief legal role June 8.
"What was especially impressive about Melanie was her consistent upward mobility in the attorney general's office and the trust they put in her with increasing responsibilities," said RTD CEO and General Manager Paul Ballard. "We look forward to her joining the RTD team and bringing her expertise and leadership abilities to the agency."
As chief deputy attorney general and chief of staff at the attorney general's office, Snyder spent four years overseeing the largest law firm in the state. She managed approximately 500 employees, including 280 attorneys and a budget of approximately $83 million. Snyder supervised all civil litigation and investigations for the state, including coordination with multistate and federal partners, and enforcement of consumer protection, cybersecurity and data privacy, consumer credit and federal and state antitrust laws. She also oversaw general counsel and transactional advice to all executive and judicial branch agencies, boards and commissions and statewide elected officials; coordinated legal policy and ethics compliance; and served as intergovernmental liaison.
In progressively responsible roles over the past decade, Snyder advised clients on novel and controversial matters and took on complex and high-profile litigation. She was recognized for her work with the Attorney General's Maurice Knaizer Distinguished Service Award in 2018 and Exceptional Performance awards in 2011 and 2014.
Prior to joining the attorney general's office, Snyder practiced commercial litigation at two Denver firms: Koncilja & Associates PC, and Sherman & Howard LLC. She has significant expertise in business operations and continuity, process improvement, public relations and community engagement.
"Public service is important to me, and I feel like this is where you can really make a difference," Snyder said. "It is an exciting time for transportation, which carries impacts from commerce to the environment. I am looking forward to leading RTD's legal team as we assist the agency in carrying out its critical mission, which serves so many people every day."
About the University of San Diego School of Law
Each year, USD educates approximately 800 Juris Doctor and graduate law students from throughout the United States and around the world. The law school is best known for its offerings in the areas of business and corporate law, constitutional law, intellectual property, international and comparative law, public interest law and taxation.
USD School of Law is one of the 84 law schools elected to the Order of the Coif, a national honor society for law school graduates. The law school's faculty is a strong group of outstanding scholars and teachers with national and international reputations and currently ranks 36th nationally among U.S. law faculties in scholarly impact and 22nd nationally in past-year faculty downloads on the Social Sciences Research Network (SSRN). The school is accredited by the American Bar Association and is a member of the Association of American Law Schools. Founded in 1954, the law school is part of the University of San Diego, a private, independent, Roman Catholic university chartered in 1949.