There's No Stopping a Group of Determined Law School Graduates! Class of 1975 Puts Heart and Soul Into Supporting USD School of Law
Bringing the Next Generation of Students Into the Fold Along The Way!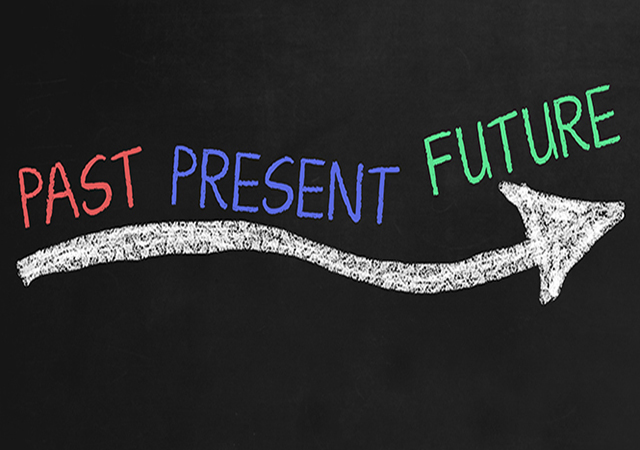 SAN DIEGO (June 2, 2020) – Take a journey with the Class of 1975 on their Reunion giving history and be a part of where they aspire to go next!
PAST
In 2000, in celebration of the Class of 1975's 25th Reunion, class members established an Endowed Professorship, recognizing meritorious teaching, leadership, and academic accomplishments of a professor in the School of Law.
PRESENT
Ten years later, in 2010 the class did it again! For their 35th Reunion, the class funded an Endowed Scholarship. The Class of 1975 Endowed Scholarship has relieved the financial burdens facing law students for the past ten years. This year's recipient, Kelly Reis '20 (JD), agreed to share her personal letter of appreciation with the entire class to introduce this year's Reunion Giving Goal—Fellowships.
FUTURE
In October, the Class of 1975 will mark the 45th Anniversary of their graduation from USD School of Law. This will be a golden opportunity to be the first graduating class to establish an endowment funding Student Fellowships at USD School of Law. A newly established Class of 1975 Public Service Law Student Fellowships will afford students the opportunity to accept unpaid internships in the public sector while receiving financial support through our fellowship. Their 45-Year Reunion will bring the class together to celebrate another milestone.
Students will earn fellowship funds while they serve a nonprofit or government entity, gain hands-on experience, and garner the skills necessary to successfully gain full-time employment following their graduation from USD School of Law. A Class of 1975 Public Service Law Student Fellowship will add a vital resource to recruitment efforts at the law school and will directly benefit employment prospects for USD's law students while providing valuable legal assistance to the nonprofits they serve.
By the time, the Class of 1975 celebrates its 50th Reunion representing the Golden Anniversary of their graduation from USD School of Law in 2025—they hope to endow a professorship, a scholarship, and now a fellowship at USD School of Law.
Please join in supporting the Class of 1975 Public Service Law Student Fellowship.
As you prepare to celebrate a USD School of Law Milestone Reunion of your own this year, please join your Class Reunion Committee and consider making a gift in support of your Class Reunion Fund. Your support will make a lasting impact for years to come.
About the University of San Diego School of Law
Each year, USD educates approximately 800 Juris Doctor and graduate law students from throughout the United States and around the world. The law school is best known for its offerings in the areas of business and corporate law, constitutional law, intellectual property, international and comparative law, public interest law and taxation.
USD School of Law is one of the 84 law schools elected to the Order of the Coif, a national honor society for law school graduates. The law school's faculty is a strong group of outstanding scholars and teachers with national and international reputations and currently ranks 36th nationally among U.S. law faculties in scholarly impact and 22nd nationally in past-year faculty downloads on the Social Sciences Research Network (SSRN). The school is accredited by the American Bar Association and is a member of the Association of American Law Schools. Founded in 1954, the law school is part of the University of San Diego, a private, independent, Roman Catholic university chartered in 1949.