USD Professor of Law Miranda Perry Fleischer Quoted in The NonProfit Times About Universal Basic Income and COVID-19
Professor Miranda Perry Fleischer Quoted in The NonProfit Times About Universal Basic Income and COVID-19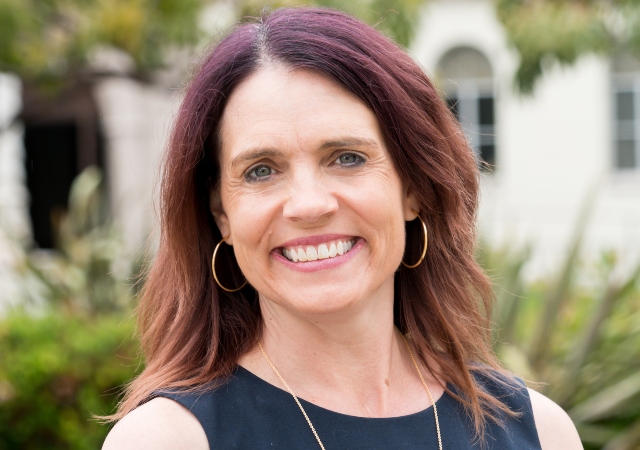 SAN DIEGO (May 28, 2020) – University of San Diego (USD) School of Law Professor Miranda Perry Fleischer was recently quoted in The NonProfit Times article "Universal Basic Income Getting More Notice in Wake of COVID-19 Crisis" about how implementing a Universal Basic Income (UBI) could influence philanthropy. In the article, she states that the larger the UBI, the more it could impact the work of nonprofits and potentially replace services.
"The bigger the UBI is, I can see perhaps some people starting to think, well everyone's already getting $x per month from the government, why donate to a soup kitchen?" says Fleischer.
The NonProfit Times May 2020 issue can be found here, with the article beginning on page 10. Professor Fleischer's comments appear on page 18.
About Professor Miranda Perry Fleischer
Professor Miranda Perry Fleischer teaches and writes in the areas of individual taxation, wealth taxes, and non-profit law. Fleischer was recently named the 2020-2021 University Professor, and also won the University of San Diego Law School's 2014-15 Thorsnes Prize for Excellence in Teaching (determined by student vote). Before entering academia, Fleischer practiced as an estate planner at Shaw Pittman LLP and as a litigator at the Institute for Justice, a Washington, D.C.-based public interest group, which piqued her interest in charitable giving.
About the University of San Diego School of Law
Each year, USD educates approximately 800 Juris Doctor and graduate law students from throughout the United States and around the world. The law school is best known for its offerings in the areas of business and corporate law, constitutional law, intellectual property, international and comparative law, public interest law and taxation.
USD School of Law is one of the 84 law schools elected to the Order of the Coif, a national honor society for law school graduates. The law school's faculty is a strong group of outstanding scholars and teachers with national and international reputations and currently ranks 36th nationally among U.S. law faculties in scholarly impact and 22nd nationally in past-year faculty downloads on the Social Sciences Research Network (SSRN). The school is accredited by the American Bar Association and is a member of the Association of American Law Schools. Founded in 1954, the law school is part of the University of San Diego, a private, independent, Roman Catholic university chartered in 1949.