Mintz Highlighted in Law360 as "Counsel Who Care: How Attorneys Are Helping During A Crisis"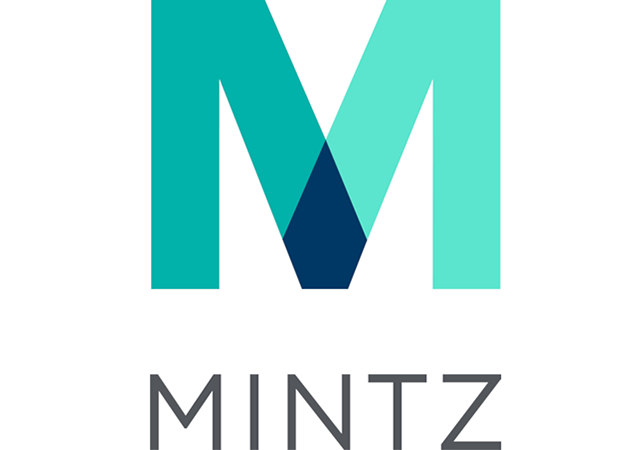 SAN DIEGO (May 26, 2020) – Law Firm Challenge participant Mintz, has 14 University of San Diego (USD) School of Law alumni in its San Diego office. Founded in Boston more than 85 years ago, Mintz is an Am Law 100 firm with 500 attorneys and a global reach with offices in Boston, Los Angeles, New York, San Diego, San Francisco, Washington, D.C., London, and Stamford.
Mintz Law Firm Challenge Captain Jason Miller, '18 (JD), said "I am proud to be part of a firm that is eager to advocate for our communities with the same zeal we bring to our client matters, especially during this time of crisis."
An April article published by Law360 highlighted law firms, including Mintz, providing pro bono legal assistance to individuals, small businesses, and nonprofits impacted by the COVID-19 pandemic.
A selection of Mintz's COVID-19-related pro bono efforts include:
Mintz and USD have a history of working together. In 2013, Mintz hosted both the School of Law's North County Alumni Reception and a LinkedIn training through the School of Business. In 2016, Mintz hosted law school Milestone Reunion planning meetings at the firm. And, in 2020, was scheduled to host a Torero Networking in Carmel Valley reception and panel featuring Sebastian Lucier, '05, (JD), preceded by a private reception with Mintz USD law alumni and Dean and Professor of Law Stephen C. Ferruolo on March 19–the day before California's stay-at-home order went into effect.
Mintz alumni actively participate in USD School of Law's annual programming including Careers in the Law and Campus Visit Day Luncheons, and the firm is a future host of the law school's annual Incoming Students Diversity Reception. Many of Mintz and USD's partnerships can be attributed to David P. Salisbury, '95 (BA), Director of Business Development and Strategic Marketing, at Mintz.
"It's always great to work with USD–the law school is the backbone of the legal community here in San Diego, and Mintz isn't alone in having a significant number of USD alumni among its ranks," said Lucier. "As a firm, we are committed to participating in our communities, whether through our pro bono efforts or through maintaining strong ties with institutions like USD."
Mintz's participation in the Law Firm Challenge strengthens connections between alumni, law firms, and USD School of Law. Challenge participants strive to achieve 100% alumni giving in their respective organizations, providing critical support to the law school and supporting our students and programs.
About the University of San Diego School of Law
Each year, USD educates approximately 800 Juris Doctor and graduate law students from throughout the United States and around the world. The law school is best known for its offerings in the areas of business and corporate law, constitutional law, intellectual property, international and comparative law, public interest law and taxation.
USD School of Law is one of the 84 law schools elected to the Order of the Coif, a national honor society for law school graduates. The law school's faculty is a strong group of outstanding scholars and teachers with national and international reputations and currently ranks 36th nationally among U.S. law faculties in scholarly impact and 22nd nationally in past-year faculty downloads on the Social Sciences Research Network (SSRN). The school is accredited by the American Bar Association and is a member of the Association of American Law Schools. Founded in 1954, the law school is part of the University of San Diego, a private, independent, Roman Catholic university chartered in 1949.