USD School of Law Alumna Miranda R. Watkins '11(JD) Authors "Employment Issues Facing Hotels as They Reopen" in Calif. Lodging News
Miranda R. Watkins '11 (JD) Authors "Employment Issues Facing Hotels as They Reopen" in Calif. Lodging News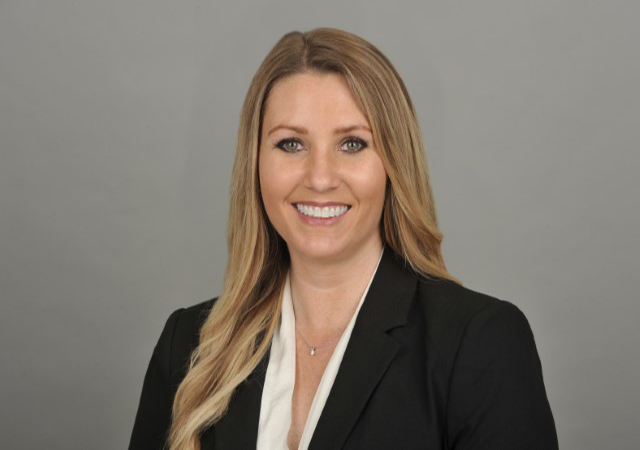 SAN DIEGO (May 18, 2020) – University of San Diego (USD) School of Law alumna Miranda R. Watkins, '11 (JD), an associate at Fisher Phillips' San Diego office, was featured in the California Hotel & Lodging Association's May/June 2020 California Lodging News discussing employment issues hotels face as they begin to re-open following the COVID-19 pandemic in her article, "Employment Issues Facing Hotels as They Reopen."
"Hiring or recalling furloughed or previously laid off workers, may seem easy. In reality, it presents multiple legal challenges," said Watkins. The challenges include discrimination, negligence concerns, logistics with respect to if all staff is returning at once or over a certain time period, advance notice of schedules, workers refusing to return, and wage and hour concerns.
With respect to workplace safety and operational considerations, "Hotels must take a multi-faceted approach to safety that takes into consideration both employee and guest safety." Watkins shares key safety measures for hotels to implement.
Watkins' article concludes with reminding not to forget the Families First Coronavirus Response Act (FFCRA), Emergency Paid Sick Leave (EPSL), and Emergency Family Medical Leave Act (FMLA), as well as post-COVID-19 human resources compliance considerations.
Read full article and view Fisher Phillips Back-to-Business checklist.
About the University of San Diego School of Law
Each year, USD educates approximately 800 Juris Doctor and graduate law students from throughout the United States and around the world. The law school is best known for its offerings in the areas of business and corporate law, constitutional law, intellectual property, international and comparative law, public interest law and taxation.
USD School of Law is one of the 84 law schools elected to the Order of the Coif, a national honor society for law school graduates. The law school's faculty is a strong group of outstanding scholars and teachers with national and international reputations and currently ranks 36th nationally among U.S. law faculties in scholarly impact and 22nd nationally in past-year faculty downloads on the Social Sciences Research Network (SSRN). The school is accredited by the American Bar Association and is a member of the Association of American Law Schools. Founded in 1954, the law school is part of the University of San Diego, a private, independent, Roman Catholic university chartered in 1949.