USD School of Law Alumnus Hon. Victor E. Bianchini '63 (JD) Elected Chairman of Flying Leatherneck Aviation Museum Historical Foundation
Hon. Victor E. Bianchini '63 (JD) Elected Chairman of Flying Leatherneck Aviation Museum Historical Foundation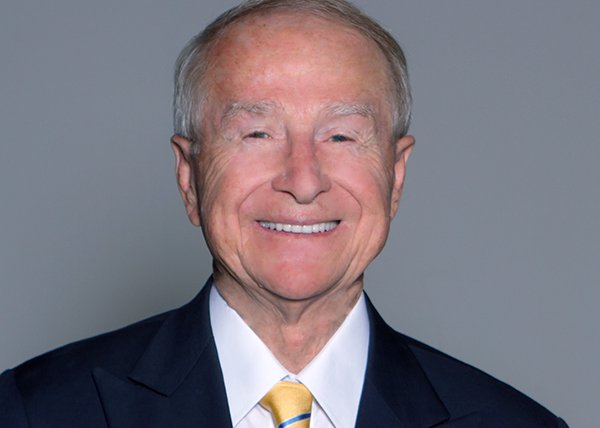 SAN DIEGO (May 6, 2020) - University of San Diego (USD) School of Law Alumnus Hon. Victor E. Bianchini (Ret.), '63 (JD), has been elected as the Chairman of the Flying Leatherneck Aviation Museum Historical Foundation located at Miramar Marine Corps Air Station. He currently serves half-time as a U.S. Magistrate Judge in the Central District of California and is a Mediator and Arbitrator with Judicate West and the American Arbitration Association.
Judge Bianchini is a distinguished retired Reserve Marine Corps Colonel, a retired San Diego County Superior Court Judge, and a retired U.S. Magistrate Judge currently serving on recall to the Central District of California. His Marine Corps Reserve duty tours are numerous and include: Tank Platoon Commander, 4th Tank Battalion; Platoon Commander, S-3, Executive Officer and Commanding Officer of the 4th Force Reconnaissance Company, and was the unit's jumpmaster; Commanding Officer of the Mobilization Training Unit (MTU Law) 12-1, San Diego; the OIC and Senior Military Judge of the Reserve Military Judges Unit, Sierra Circuit, Camp Pendleton; Special Staff Officer, MCRSC, Overland Park, KS; and Deputy Inspector General, U.S. European Command, Vaihingen, Germany.
Judge Bianchini's active duty tours included: Special Staff Officer to the Commanding General, OIC of the 1st Marine Aircraft Wing's Photo Labs; Civil Affairs Officer, and Combat Correspondent in the Republic of Vietnam; Trial and Defense Counsel for Court Martials, Iwakuni, Japan; Cherry Point, NC, and MCRD, San Diego at various installations; and as an Investigating Inspector General Headquarters Marine Corps, during the 1991 Gulf War.
He is a former aircraft owner holding commercial multi-engine, instrument and helicopter licenses, and a pilot rating in the Cessna Citation C-500. Among his 26 military awards, are his personal decorations which include the Legion of Merit, the Bronze Star w/Combat "V", 3 Air Medals, Joint Services Commendation Medal, the Combat Action Ribbon, Combat Aircrew Qualification, Navy/Marine Corps Parachute Qualification, and Vietnamese Parachute Qualification.
Judge Bianchini was recognized as a San Diego Trial Lawyers' Judge of the Year, served as a Senior Fulbright Scholar in the Sub-Saharan African country of Eritrea, been President of the Marine Corps Recruit Depot Historical Society, Vice-chairman of the Vietnam Veteran's Village of San Diego, General Counsel of the Flying Leathernecks Foundation, a member of the National Judicial College Faculty Council, President of the San Diego County Law Library Board of Trustees, and President of the San Diego County Law Library Justice Foundation. He was recently honored by San Diego State University as a Distinguished Alumnus. He also received the prestigious "Witkin" Award from the San Diego Law Library for "Excellence in Adjudication of the Law. In addition, he is among the San Diego County Bar Association's Legends of the Bar. He is currently a Director on the San Diego County Bar Association Board of Directors. He will also begin a one-year Presidency of the San Diego Kiwanis Foundation on January 1, 2021.
About the University of San Diego School of Law
Recognized for the excellence of its faculty, curriculum and clinical programs, the University of San Diego (USD) School of Law educates approximately 800 Juris Doctor and graduate law students from throughout the United States and around the world. The law school is best known for its offerings in the areas of business and corporate law, constitutional law, intellectual property, international and comparative law, public interest law and taxation.
USD School of Law is one of the 84 law schools elected to the Order of the Coif, a national honor society for law school graduates. The law school's faculty is a strong group of outstanding scholars and teachers with national and international reputations and currently ranks 36th nationally among U.S. law faculties in scholarly impact and 29th nationally in past-year faculty downloads on the Social Sciences Research Network (SSRN). The school is accredited by the American Bar Association and is a member of the Association of American Law Schools. Founded in 1954, the law school is part of the University of San Diego, a private, independent, Roman Catholic university chartered in 1949.