2020 Edition of San Diego Super Lawyers Ranks USD Alumni and Law Firm Challenge Attorneys Amongst Top Ten San Diego Lawyers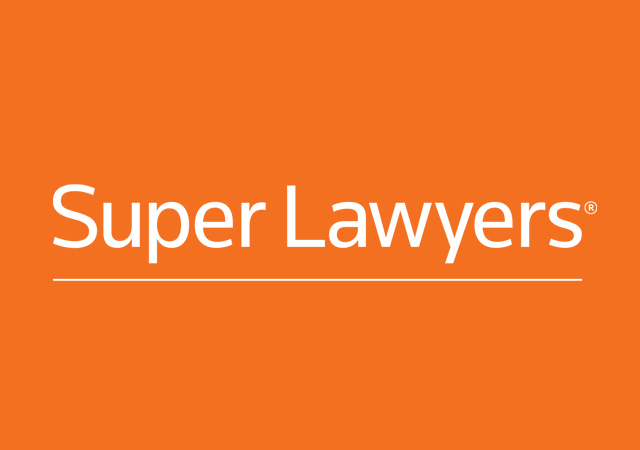 SAN DIEGO (May 4, 2020) – USD School of Law Class Action Law Forum co-chairs and CaseyGerry partners–David S. Casey Jr., '74 (JD), and Gayle M. Blatt–have been ranked among the Top Ten San Diego Lawyers in the 2020 edition of San Diego Super Lawyers. 11 CaseyGerry attorneys in total are featured in this edition, including fellow USD law alumni, Robert J. Francavilla, '83 (JD), and Frederick Schenk '78 (JD), and associate Adam B. Levine, son of Professor Harvey Levine and founder of the Harvey Levine Reception/Scholarship Fund who is featured as San Diego Super Lawyers Rising Stars.
Super Lawyers ranks outstanding attorneys from more than 70 practice areas who have attained a high degree of peer recognition and professional achievement Super Lawyers annually ranks the top attorneys in San Diego with just five percent of San Diego attorneys meeting Super Lawyers' rigorous standards. USD School of Law graduates and alumni are prominently featured in this year's edition. Please consult Super Lawyers for a full listing of your fellow USD law alumni.
Gayle Blatt and David S. Casey, Jr. '74 (JD), co-chaired USD School of Law's Class Action Law Forum earlier this year (March 4-5, 2020). Plans are already in the works to convene the third annual Law Forum in 2021. In keeping with USD's focus on class action expertise and litigations, it is important to note that, as a leading San Diego plaintiffs' attorney, Blatt was recently appointed by a California Federal judge, U.S. District Judge John A. Kronstadt, to the Plaintiffs' Steering Committee in the Multidistrict Litigation (MDL) In Re: ZF-TRW Airbag Control Units Products Liability Litigation.
The Federal Court is consolidating litigation involving millions of car owners against airbag supplier ZF-TRW Automotive Holdings Corp. and numerous vehicle manufacturers including: Toyota; Honda; Hyundai; Mitsubishi; Kia; and FCA, alleging a defect causing electrical overstress in the airbag system can result in the failure of the airbags and the seatbelt pretensioners to deploy in a collision. "I am honored by this appointment and to be working on this very important matter," Blatt said. "Defective airbags put the public at risk, and I look forward to working with this leadership group of very talented attorneys to hold responsible companies accountable and bring the claims to a fair resolution."
As a long time USD Law Firm Challenge competitor, CaseyGerry partner Blatt has held numerous national leadership positions in multidistrict litigation, including she has worked with CaseyGerry managing partner David S. Casey, Jr., '74 (JD), on multiple cases including the Volkswagon diesel emissions scandal litigation.
About the University of San Diego School of Law
Each year, USD educates approximately 800 Juris Doctor and graduate law students from throughout the United States and around the world. The law school is best known for its offerings in the areas of business and corporate law, constitutional law, intellectual property, international and comparative law, public interest law and taxation.
USD School of Law is one of the 84 law schools elected to the Order of the Coif, a national honor society for law school graduates. The law school's faculty is a strong group of outstanding scholars and teachers with national and international reputations and currently ranks 36th nationally among U.S. law faculties in scholarly impact and 22nd nationally in past-year faculty downloads on the Social Sciences Research
Network (SSRN). The school is accredited by the American Bar Association and is a member of the Association of American Law Schools. Founded in 1954, the law school is part of the University of San Diego, a private, independent, Roman Catholic university chartered in 1949.