Professor Robert Fellmeth and Jessica Heldman '04 (JD) Child Rights Professor-in-Residence Op-Ed Published in San Francisco Chronicle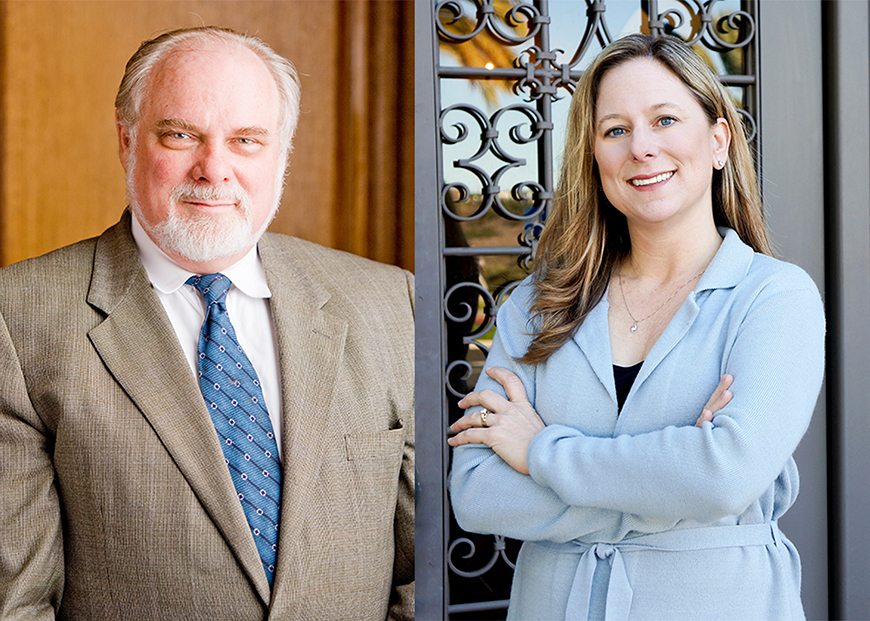 SAN DIEGO (May 5, 2020) – University of San Diego (USD) School of Law Children's Advocacy Institute's (CAI), Executive Director Robert Fellmeth and Jessica Heldman '04 (JD), Child Rights Professor in Residence, published an opinion editorial in the San Francisco Chronicle discussing why California leaders must prioritize children in the upcoming budget. Excerpt below.
For Gov. Gavin Newsom and the Legislature, now comes the hard part: the governor's revised final proposed state budget is due later this month. To say the world is different now than it was just four months ago when the governor first proposed the budget for the next fiscal year is an understatement akin to saying Mount Everest is a hill in Asia.
When Newsom released his January budget, the state's piggy bank was overflowing, unemployment was low, and the stock market high. With befitting optimism, the governor's January budget proposed a variety of new and worthwhile initiatives. In addition, the $20 billion rainy day fund inherited from Jerry Brown was intact, ready for rain.
Then, COVID-19 happened, and we face not rain, but a budget hurricane. Never in modern history has an economy crunched so far so fast. Cuts will have to be made. Lots of people will need help.
Read the full Op-Ed in the San Francisco Chronicle here.
About the Children's Advocacy Institute
The Children's Advocacy Institute (CAI), founded at the nonprofit University of San Diego School of Law in 1989, is one of the nation's premiere academic, research, and advocacy organizations working to improve the lives of children and youth, with special emphasis on improving the child protection and foster care systems and enhancing resources that are available to youth aging out of foster care.
In its academic component, CAI trains law students and attorneys to be effective child advocates throughout their legal careers. Its Child Advocacy Clinic gives USD Law students three distinct clinical opportunities to advocate on behalf of children and youth, and its Dependency Counsel Training Program provides comprehensive training to licensed attorneys engaged in or contemplating Dependency Court practice.
CAI's research and advocacy component, conducted through its offices in San Diego, Sacramento, and Washington, D.C., seeks to leverage change for children and youth through impact litigation, regulatory and legislative advocacy, and public education. Active primarily at the federal and state levels, CAI's efforts are multi-faceted—comprehensively and successfully embracing all tools of public interest advocacy to improve the lives of children and youth. To support CAI's work, please visit law.sandiego.edu/caigift.
About the University of San Diego School of Law
Recognized for the excellence of its faculty, curriculum and clinical programs, the University of San Diego (USD) School of Law educates approximately 800 Juris Doctor and graduate law students from throughout the United States and around the world. The law school is best known for its offerings in the areas of business and corporate law, constitutional law, intellectual property, international and comparative law, public interest law and taxation.
USD School of Law is one of the 84 law schools elected to the Order of the Coif, a national honor society for law school graduates. The law school's faculty is a strong group of outstanding scholars and teachers with national and international reputations and currently ranks 36th nationally among U.S. law faculties in scholarly impact and 29th nationally in past-year faculty downloads on the Social Sciences Research Network (SSRN). The school is accredited by the American Bar Association and is a member of the Association of American Law Schools. Founded in 1954, the law school is part of the University of San Diego, a private, independent, Roman Catholic university chartered in 1949.