USD School of Law Dean Stephen C. Ferruolo Quoted About the Bar Exam in Los Angeles Daily Journal
Dean Stephen C. Ferruolo Quoted About the Bar Exam in Los Angeles Daily Journal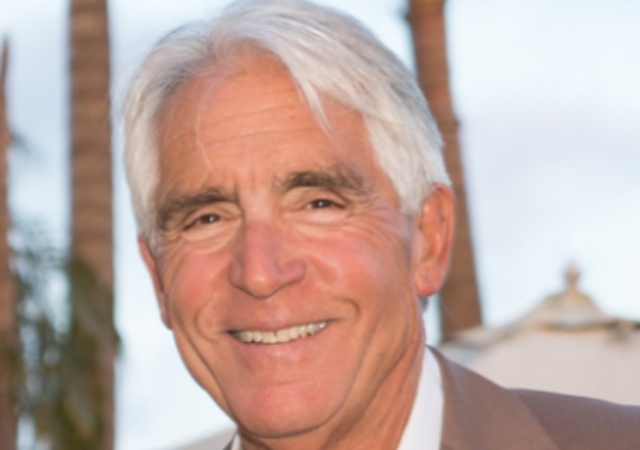 SAN DIEGO (May 1, 2020) - University of San Diego (USD) School of Law Dean and Professor of Law Stephen C. Ferruolo was quoted in a Los Angeles Daily Journal article on April 28, about the California Bar Exam scheduled for July 2020. Ferruolo, along with other California law school deans, sent a March 29 letter to the state court and bar requesting to be included in the process of determining next steps for the examination. The bar exam has been postponed until September 9 and 10.
Ferruolo is pleased the court decided to move and conduct the next bar exam online, however the decision doesn't address all the issues around the bar exam.
"It's a good Plan B to do it remote in September, but the question is what Plan C is," Ferruolo said. "I think graduates are going to be relieved. And now they can focus on September, but it would be nice to have a little bit more certainty in terms of what the alternatives are."
Click here to read the full article by Henrik Nilsson.
About Dean Stephen C. Ferruolo
Stephen Ferruolo was named dean of USD School of Law in 2011. A graduate of Stanford Law School, Ferruolo was in private practice in Silicon Valley and San Diego before joining the USD faculty in August 2011.
About the University of San Diego School of Law
Each year, USD educates approximately 800 Juris Doctor and graduate law students from throughout the United States and around the world. The law school is best known for its offerings in the areas of business and corporate law, constitutional law, intellectual property, international and comparative law, public interest law and taxation.
USD School of Law is one of the 84 law schools elected to the Order of the Coif, a national honor society for law school graduates. The law school's faculty is a strong group of outstanding scholars and teachers with national and international reputations and currently ranks 36th nationally among U.S. law faculties in scholarly impact and 22nd nationally in past-year faculty downloads on the Social Sciences Research Network (SSRN). The school is accredited by the American Bar Association and is a member of the Association of American Law Schools. Founded in 1954, the law school is part of the University of San Diego, a private, independent, Roman Catholic university chartered in 1949.