USD Professor of Law Miranda Perry Fleischer Contributes to Stanford Basic Income Panel Article
Professor Miranda Perry Fleischer Contributes to Stanford Basic Income Panel Article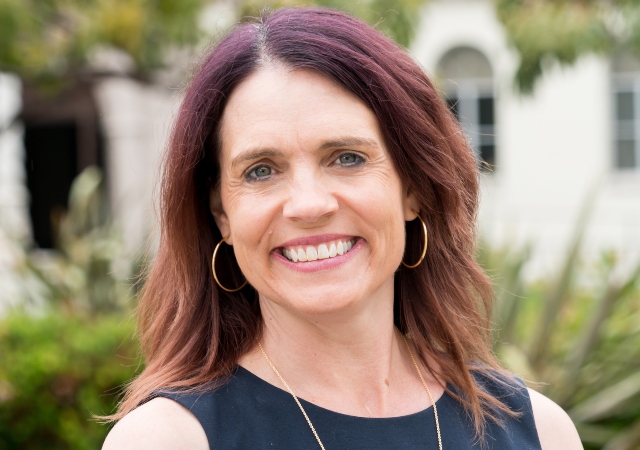 SAN DIEGO (April 30, 2020) – University of San Diego (USD) School of Law Professor Miranda Perry Fleischer recently contributed to Stanford Basic Income Lab panel article "Should Cash Transfers Used as an Emergency Response Be Universal or Targeted?" In addition to Professor Fleischer's comments, the article includes contributed viewpoints from experts at the World Bank, Universal Income Project, Aspen Institute's Financial Security Program, and sociology and philosophy professors reflecting if cash transfers should be universally paid in response to large-scale disasters or pandemics.
In favor of universal cash transfers Fleischer states, "Cash transfers designed to impact sudden, external shocks should be universal. Aid systems designed to test "deservingness" for purposes of alleviating poverty are inefficient and imprecise even in supposed good times."
Founded in 2017, the Stanford Basic Income Lab is an academic home for the study and evaluation of universal basic income (UBI). It brings together scholars, policymakers, practitioners, members of the civil society, think tanks, nonprofits and foundations to study the economics, politics and philosophy of UBI.
You can read the article and Professor Fleischer's comments here.
About Professor Miranda Perry Fleischer
Professor Miranda Perry Fleischer teaches and writes in the areas of individual taxation, wealth taxes, and non-profit law. Fleischer was recently named the 2020-2021 University Professor, and also won the University of San Diego Law School's 2014-15 Thorsnes Prize for Excellence in Teaching (determined by student vote). Before entering academia, Fleischer practiced as an estate planner at Shaw Pittman LLP and as a litigator at the Institute for Justice, a Washington, D.C.-based public interest group, which piqued her interest in charitable giving.
About the University of San Diego School of Law
Each year, USD educates approximately 800 Juris Doctor and graduate law students from throughout the United States and around the world. The law school is best known for its offerings in the areas of business and corporate law, constitutional law, intellectual property, international and comparative law, public interest law and taxation.
USD School of Law is one of the 84 law schools elected to the Order of the Coif, a national honor society for law school graduates. The law school's faculty is a strong group of outstanding scholars and teachers with national and international reputations and currently ranks 36th nationally among U.S. law faculties in scholarly impact and 22nd nationally in past-year faculty downloads on the Social Sciences Research Network (SSRN). The school is accredited by the American Bar Association and is a member of the Association of American Law Schools. Founded in 1954, the law school is part of the University of San Diego, a private, independent, Roman Catholic university chartered in 1949.