University of San Diego (USD) School of Law Alumna Bibi Fell '04 (JD) Writes Message to Law Students: This Too Shall Pass
Bibi Fell '04 (JD) Writes Message to Law Students: This Too Shall Pass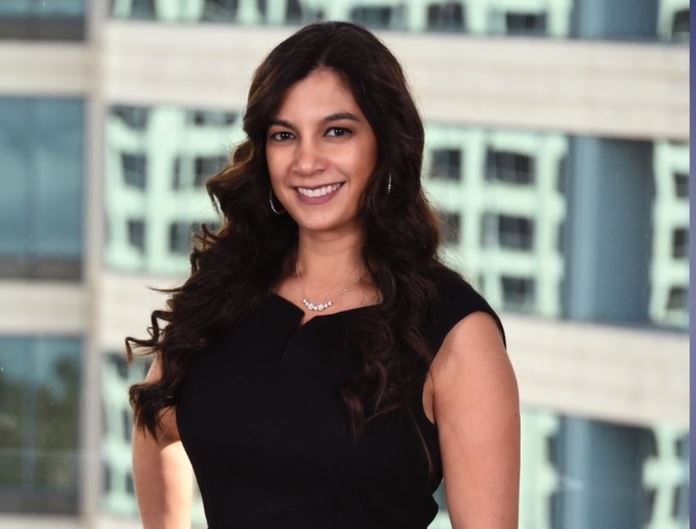 SAN DIEGO (April 7, 2020) – University of San Diego (USD) School of Law 2013 Rising Star Recent Alumni Award recipient Bibi Fell, '04 (JD), writes message to current law students, sharing "This Too Shall Pass." Fell is an adjunct professor at USD and just completed teaching an Advanced Trial Advocacy course at the law school, and one of the few professors who finished teaching before California's Shelter in Place orders took effect.
"I've been thinking about my students…a lot. I am concerned about [their] mental health. I've heard of job offers rescinded, uncertainty about the Bar Exam, and a fog of relentless fear and despair about the future," shared Fell.
Fell writes, "My message to you is this: "This too shall pass." Please don't take it as minimizing your reality…I recognize this is bad…"
"My dear students, This too shall pass. You will graduate. You will get a job. The market will turn as quickly as it dropped. You will not just survive, you will thrive. Don't worry about the future because your grave predictions are necessarily wrong. Focus your energy on sowing seeds that will bear fruit after you graduate. Build relationships, write articles, follow lawyers you admire and learn from them, find out what's important to you so when the market turns and a world of options are at your feet, you are armed to make the best long term choice. This too shall pass. It always does," Fell concludes in her message to students.
Fell is the Founder of Fell Law, PC, specializing in personal injury, sexual assault, medical malpractice, employment law, and business litigation. Fell is a member of the American Board of Trial Advocates (ABOTA), received the 2019 Consumer Attorneys of San Diego's Outstanding Trial Lawyer Award, and is a member of The National Trial Lawyers: Top 100 Trial Lawyers; the Daily Journal's Top 100 Women Lawyers; and Super Lawyers.
About the University of San Diego School of Law
Each year, USD educates approximately 800 Juris Doctor and graduate law students from throughout the United States and around the world. The law school is best known for its offerings in the areas of business and corporate law, constitutional law, intellectual property, international and comparative law, public interest law and taxation.
USD School of Law is one of the 84 law schools elected to the Order of the Coif, a national honor society for law school graduates. The law school's faculty is a strong group of outstanding scholars and teachers with national and international reputations and currently ranks 36th nationally among U.S. law faculties in scholarly impact and 22nd nationally in past-year faculty downloads on the Social Sciences Research Network (SSRN). The school is accredited by the American Bar Association and is a member of the Association of American Law Schools. Founded in 1954, the law school is part of the University of San Diego, a private, independent, Roman Catholic university chartered in 1949.