USD School of Law Alumnae Rowen '04 (JD) and Giglia '01 (JD) Share How To Work From Home With Kids During COVID-19 Closures
Laurie Rowen '04 (JD) and Erin Giglia '01 (JD) Share How To Work From Home With Kids During COVID-19 Closures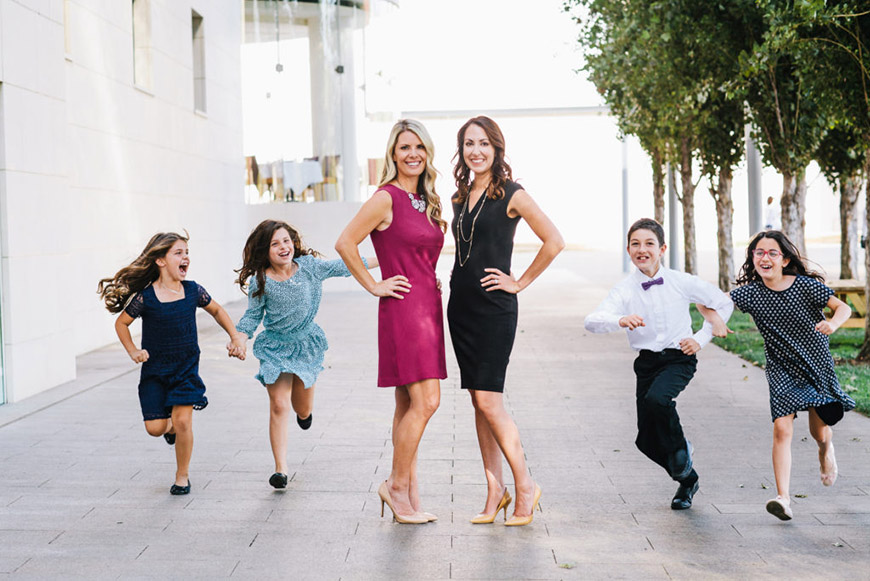 IRVINE (March 23, 2020) – USD School of Law Alumnae/Montage Legal Group Co-Founders Laurie Rowen '04 (JD), and Erin Giglia '01 (JD), give advice on working remotely with kids at home during COVID-19 closures. They focus on five things to avoid and provide list of 75 online resources to keep children occupied, having fun, and learning.
"You are now working from home due to the Coronavirus pandemic. You set up your home office. You've created a schedule for yourself. You are trying to stay calm and adjust to this new normal. But schools are closed, and now you have to figure out how to handle working from home with kids—and no childcare!?!," said Rowen.
"We are right there with you. There are millions of children out of school with parents and caregivers now working from home. While teachers are doing their best, and many children are occupied with online schoolwork for a portion of the day, most parents still have to keep their children occupied for several hours of the day since all activities are canceled. We will be honest: this is going to be challenging! But rest assured, it can be done," Rowen affirms.
1. Avoid allowing your kids to use devices while you aren't working
2. Don't remind your employer or client that your kids are at home
3. Don't forget to create a "quiet now" signal and role play
4. Don't put pressure on yourself regarding "incentives"
5. Don't forget to break the schedule, be flexible and try to have fun.
About the University of San Diego School of Law
Each year, USD educates approximately 800 Juris Doctor and graduate law students from throughout the United States and around the world. The law school is best known for its offerings in the areas of business and corporate law, constitutional law, intellectual property, international and comparative law, public interest law and taxation.
USD School of Law is one of the 84 law schools elected to the Order of the Coif, a national honor society for law school graduates. The law school's faculty is a strong group of outstanding scholars and teachers with national and international reputations and currently ranks 36th nationally among U.S. law faculties in scholarly impact and 22nd nationally in past-year faculty downloads on the Social Sciences Research
Network (SSRN). The school is accredited by the American Bar Association and is a member of the Association of American Law Schools. Founded in 1954, the law school is part of the University of San Diego, a private, independent, Roman Catholic university chartered in 1949.