USD School of Law Dean Addresses Decision of State Bar to Not Offer July 2020 Bar Exam in San Diego
Dean Ferruolo Addresses Decision of State Bar to Not Offer July 2020 Bar Exam in San Diego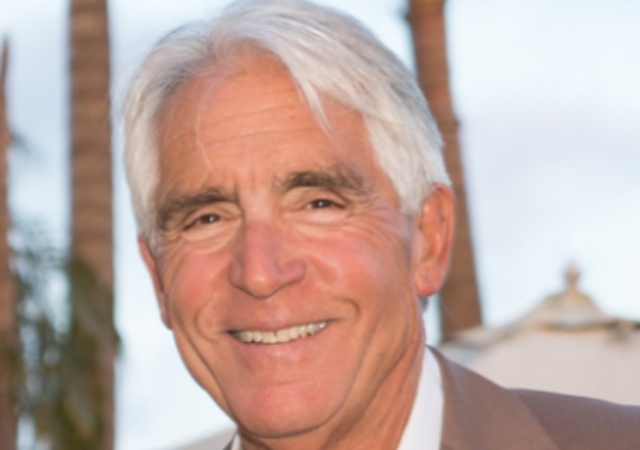 SAN DIEGO (March 16, 2020) – University of San Diego (USD) School of Law Dean and Professor of Law Stephen C. Ferruolo made a public statement to the Board of Trustees for the State Bar of California regarding the decision to not offer a San Diego testing site for non-accommodated examinees for the July 2020 California Bar Examination. Expressing particular concern that San Diego law schools had received no advance notice of the decision, Dean Ferruolo asked to Trustees to investigate this matter further and direct the State Bar to continue working with the San Diego law schools to secure a suitable location for the July 2020 bar examination.
"I am seriously concerned that the law schools' inability to provide advanced notice to students will disproportionally affect socioeconomically disadvantaged students, especially underrepresented minority students, potentially impacting their ability to take the bar examination and enter the profession," Ferruolo told the Board of Trustees. "This is clearly inconsistent with the State' Bar's stated mission to provide and support 'greater access to, and inclusion in, the legal system.'"
"The State Bar's decision not to timely notify the law schools that it was seeking a new location precluded the law schools from working collaboratively with the State Bar to identify and secure a San Diego testing site," Ferruolo said. "As a result, several hundred San Diego bar examinees will now have to contend with additional stress and costs during what is already a very stressful and expensive experience."
It is the first time in 30 years there will not be a test site in San Diego.
Ferruolo was also quoted in a Los Angeles Daily Journal article on March 11 about this issue.
Click here to read the full statement made by Dean Ferruolo to the State Bar Board of Trustees.
Click here to read the full Los Angeles Daily Journal article by Henrik Nilsson.
About Dean Stephen C. Ferruolo
Stephen Ferruolo was named dean of USD School of Law in 2011. A graduate of Stanford Law School, Ferruolo was in private practice in Silicon Valley and San Diego before joining the USD faculty in August 2011.
About the University of San Diego School of Law
Each year, USD educates approximately 800 Juris Doctor and graduate law students from throughout the United States and around the world. The law school is best known for its offerings in the areas of business and corporate law, constitutional law, intellectual property, international and comparative law, public interest law and taxation.
USD School of Law is one of the 84 law schools elected to the Order of the Coif, a national honor society for law school graduates. The law school's faculty is a strong group of outstanding scholars and teachers with national and international reputations and currently ranks 36th nationally among U.S. law faculties in scholarly impact and 22nd nationally in past-year faculty downloads on the Social Sciences Research Network (SSRN). The school is accredited by the American Bar Association and is a member of the Association of American Law Schools. Founded in 1954, the law school is part of the University of San Diego, a private, independent, Roman Catholic university chartered in 1949.