USD School of Law Alumna Karen P. Hewitt '89 (JD) Appointed Regional Partner-in-Charge of California at Jones Day
Karen P. Hewitt '89 (JD) Appointed Regional Partner-in-Charge of California at Jones Day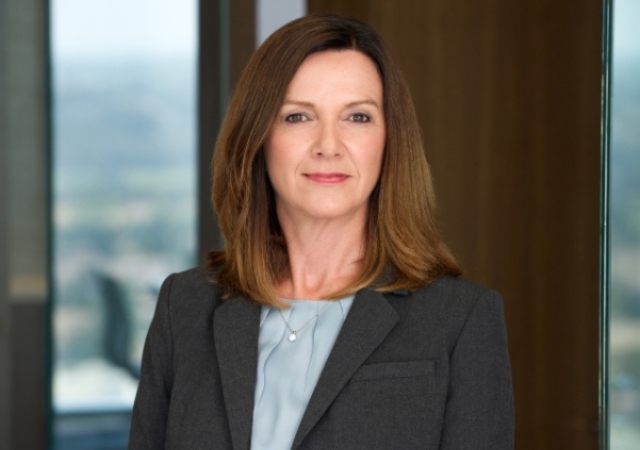 SAN DIEGO (February 4, 2020) – University of San Diego (USD) School of Law Alumna Karen P. Hewitt, '89 (JD) was appointed Regional Partner-in-Charge of California at Jones Day effective January 1, 2020.
Managing Partner, Stephen J. Brogan, said, "Karen's wealth of experience, which crosses industries and sectors, along with her proven strategic vision and leadership qualities, make her the ideal person to guide Jones Day to continued success in California."
"I am extraordinarily excited by the chance to work with our outstanding clients and lead an amazing group of lawyers at Jones Day in California," said Hewitt. "As a California native, I have had the good fortune to spend my career working with terrific people throughout this great state, and these appointments are a testament to [Jones Day's] commitment to California, the impeccable credentials of each lawyer, and our collective dedication to protecting and advancing our clients' interests."
Hewitt will lead nearly 270 lawyers in Jones Day's Los Angeles, Irvine, Silicon Valley, San Francisco, and San Diego offices in her role. She will continue to represent companies nationwide focusing on defending clients in civil and criminal matters as a partner in Jones Day's Business & Tort Litigation Practice.
Hewitt joined Jones Day in 2010 after a distinguished career at the U.S. Department of Justice as U.S. Attorney for the Southern District of California. She has been named by the California Daily Journal among the "Top 100 Lawyers in California" six times, and to its "Top Women Lawyers in California" list seven times. She is a director of the National Association of Former U.S. Attorneys, a Master in the Enright Inn of Court, a member of the Board of Visitors of the University of San Diego School of Law, and a 2015 Author E. Hughes Career Achievement Award honoree.
About the University of San Diego School of Law
Each year, USD educates approximately 800 Juris Doctor and graduate law students from throughout the United States and around the world. The law school is best known for its offerings in the areas of business and corporate law, constitutional law, intellectual property, international and comparative law, public interest law and taxation.
USD School of Law is one of the 84 law schools elected to the Order of the Coif, a national honor society for law school graduates. The law school's faculty is a strong group of outstanding scholars and teachers with national and international reputations and currently ranks 36th nationally among U.S. law faculties in scholarly impact and 22nd nationally in past-year faculty downloads on the Social Sciences Research Network (SSRN). The school is accredited by the American Bar Association and is a member of the Association of American Law Schools. Founded in 1954, the law school is part of the University of San Diego, a private, independent, Roman Catholic university chartered in 1949.