USD School of Law Professor Robert Muth Interviewed on KPBS
Professor Robert Muth Interviewed on KPBS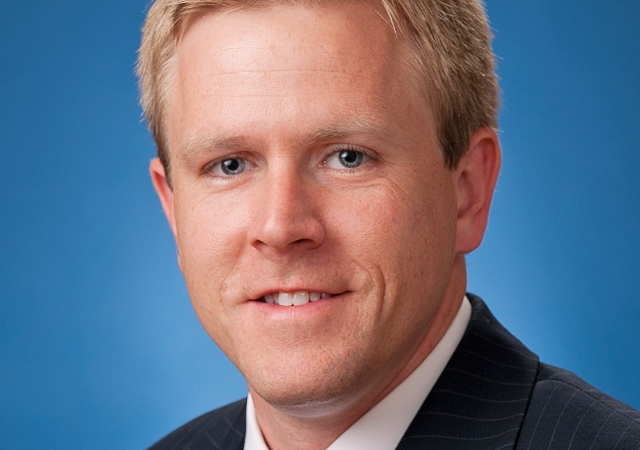 SAN DIEGO (November 15, 2019) – University of San Diego (USD) School of Law Professor Robert Muth was interviewed on KPBS about the Navy's decision to uphold the sentence to reduce the rank of Special Warfare Officer Chief Edward "Eddie" Gallagher, a Navy SEAL convicted of posing with a casualty of war. In the high-profile case, Gallagher faced multiple charges, but the military jury acquitted him of the more serious counts of murder and attempted murder.
In the interview, Muth discussed that Gallagher now has the option to appeal the case through military courts, but may choose to seek assistance from the president due to previous support received on Twitter. "These allegations are very serious," said Muth. "The defense was able to politicize the court-martial in many ways, and so I think that could potentially have longer-term ramifications for how cases will be handled in the future."
About Professor Robert Muth
Professor Robert Muth is the Academic Director of USD's award-winning Legal Clinics program and is the Managing Attorney of the Veterans Legal Clinic. He served as a Captain in the Marine Corps and is a former JAG officer.
About the University of San Diego School of Law
Recognized for the excellence of its faculty, curriculum and clinical programs, the University of San Diego (USD) School of Law educates approximately 800 Juris Doctor and graduate law students from throughout the United States and around the world. The law school is best known for its offerings in the areas of business and corporate law, constitutional law, intellectual property, international and comparative law, public interest law and taxation.
USD School of Law is one of the 84 law schools elected to the Order of the Coif, a national honor society for law school graduates. The law school's faculty is a strong group of outstanding scholars and teachers with national and international reputations and currently ranks 36th nationally among U.S. law faculties in scholarly impact and 22nd nationally in past-year faculty downloads on the Social Sciences Research Network (SSRN). The school is accredited by the American Bar Association and is a member of the Association of American Law Schools. Founded in 1954, the law school is part of the University of San Diego, a private, independent, Roman Catholic university chartered in 1949.
Click here to see the video.