USD School of Law to Host 11th Annual Climate and Energy Law Symposium
USD School of Law to Host 11th Annual Climate and Energy Law Symposium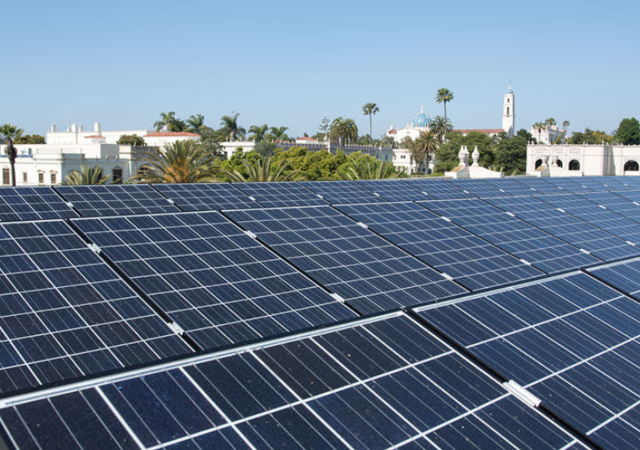 SAN DIEGO (November 7, 2019) – The University of San Diego (USD) School of Law is set to host
its 11th Annual Climate and Energy Symposium on November 8.
The Leslie K. McAllister Symposium on Climate and Energy Law invites policymakers, attorneys,
and academic experts from across the country to discuss some of the most pressing issues. This
year's symposium will focus on the recent wildfires in California. Participants will discuss
California's Public Safety Power Shut-off policy and the future implications of these fires.
USD School of Law welcomes a number of notable speakers including California Public Utilities
Commissioner Liane Randolph and California Energy Commissioner Andrew McAllister. The
event will be held on November 8 in USD's School of Leadership and Education Sciences in the
Warren Auditorium.
About the University of San Diego School of Law
Each year, USD educates approximately 800 Juris Doctor and graduate law students from throughout the United States and around the world. The law school is best known for its offerings in the areas of business and corporate law, constitutional law, intellectual property, international and comparative law, public interest law and taxation.
USD School of Law is one of the 84 law schools elected to the Order of the Coif, a national honor society for law school graduates. The law school's faculty is a strong group of outstanding scholars and teachers with national and international reputations and currently ranks 36th nationally among U.S. law faculties in scholarly impact and 22nd nationally in past-year faculty downloads on the Social Sciences Research Network (SSRN). The school is accredited by the American Bar Association and is a member of the Association of American Law Schools. Founded in 1954, the law school is part of the University of San Diego, a private, independent, Roman Catholic university chartered in 1949.