USD School of Law Alumnus Hon. Victor E. Bianchini '63 (JD) Named Witkin Award Recipient
Hon. Victor E. Bianchini '63 (JD) Named Witkin Award Recipient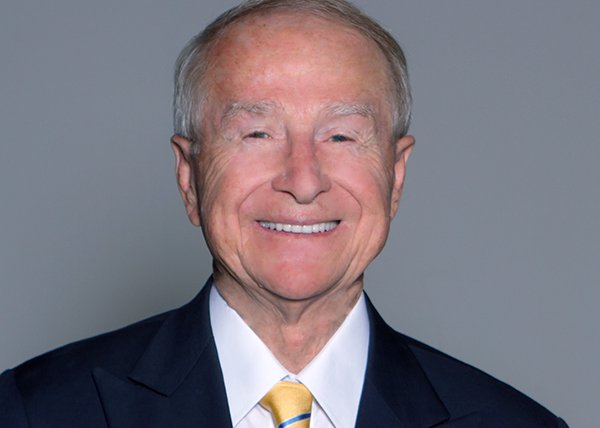 SAN DIEGO (October 30, 2019) - San Diego Law Library Foundation has named University of San Diego (USD) School of Law Alumnus Victor E. Bianchini (Ret.), '63 (JD), as the recipient of the prestigious Bernard W. Witkin, Esq. Award for Excellence in the Adjudication of Law.
Judge Bianchini is a retired San Diego County Superior Court Judge, U.S. Magistrate Judge and Colonel of the United States Marine Corps Reserve. He began his judicial career in 1968 as a U.S. Commissioner before his appointment as a Magistrate in 1974, and retired as a Superior Court Judge in 2002. Judge Bianchini has authored more than 1,000 published opinions in Westlaw. He has served in a volunteer capacity for many legal and veterans organizations, including two terms as the President of the San Diego County Law Library and its Foundation. From 1978 to 1980, Judge Bianchini served as Director, Treasurer and Vice President of the San Diego County Bar Association and was named to the Association's Board of Directors in 2019.
During his career, Judge Bianchini has received many honors, including Judge of the Year by the San Diego Trial Lawyers, Legal Professional of the Year by the Foothills Bar Association, the Family Law Award of Distinction, and 24 military decorations. Outside the courtroom, Judge Bianchini is a decorated national fencing champion, collecting approximately 80 medals and representing the United States in eight World Championships. He received his law degree from USD School of Law.
Other USD School of Law recipients of the Witkin Award for Excellence in Legal Education include Vice Dean Margaret Dalton ('94), who received the award last year; Professor in Residence and Academic Director of the Legal Clinics Robert Muth (2016); Dean Stephen C. Ferruolo (2014); Professor C. Hugh Friedman (posthumously in 2013); and Sister Sally M. Furay '72 (JD) (2004).
The Foundation supports the San Diego County Law Library in its mission to provide access to justice for all residents. The annual Bernard E. Witkin Award event is named after the legendary and iconic legal author who pioneered the Summary of California Law, among other publications. This year's awards ceremony was held October 17 at Tom Ham's Lighthouse in San Diego.
About the University of San Diego School of Law
Recognized for the excellence of its faculty, curriculum and clinical programs, the University of San Diego (USD) School of Law educates approximately 800 Juris Doctor and graduate law students from throughout the United States and around the world. The law school is best known for its offerings in the areas of business and corporate law, constitutional law, intellectual property, international and comparative law, public interest law and taxation.
USD School of Law is one of the 84 law schools elected to the Order of the Coif, a national honor society for law school graduates. The law school's faculty is a strong group of outstanding scholars and teachers with national and international reputations and currently ranks 36th nationally among U.S. law faculties in scholarly impact and 29th nationally in past-year faculty downloads on the Social Sciences Research Network (SSRN). The school is accredited by the American Bar Association and is a member of the Association of American Law Schools. Founded in 1954, the law school is part of the University of San Diego, a private, independent, Roman Catholic university chartered in 1949.