USD School of Law Professor Dov Fox Authored Editorial in the Obstetrics & Gynecology Journal
Professor Dov Fox Authored Editorial in the Obstetrics & Gynecology Journal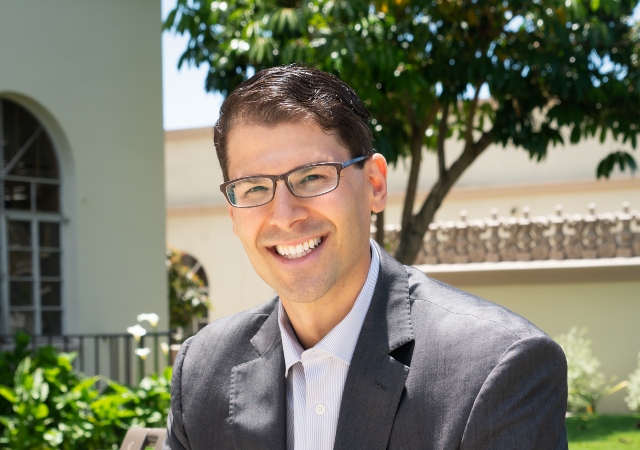 SAN DIEGO (October 25, 2019) – University of San Diego (USD) School of Law Professor and Director for the Center of Health Law Policy and Bioethics Dov Fox authored the article "Fertility Fraud, Legal Firsts, and Medical Ethics" in the November issue of the Obstetrics & Gynecology journal. In the editorial, Fox examines the complex medical ethics and legal issues involved in fertility fraud. Fertility fraud is the practice of physicians "using their own sperm instead of the samples provided by a spouse, an unknown donor, or a donor that the patients had selected." With more common use of DNA testing, some parents have discovered that they were misled by physicians they trusted. States are beginning to respond with legislation to control the practice.
Fox's editorial was co-authored with Harvard Law's Glenn Cohen and Brown University's Eli Y. Adashi.
Click here to read the full editorial.
About Professor Dov Fox
Professor Dov Fox teaches and writes in the areas of health law and bioethics, the regulation of technology and criminal law. He is the director for the Center of Health Law Policy and Bioethics. Fox serves on the advisory boards of the Appellate Defenders, American Constitution Society, and Illumina Genomics. Fox also works on National Institutes of Health grants on topics in genomic privacy, translational medicine, and biomedical research ethics.
About the University of San Diego School of Law
Recognized for the excellence of its faculty, curriculum and clinical programs, the University of San Diego (USD) School of Law educates approximately 800 Juris Doctor and graduate law students from throughout the United States and around the world. The law school is best known for its offerings in the areas of business and corporate law, constitutional law, intellectual property, international and comparative law, public interest law and taxation.
USD School of Law is one of the 84 law schools elected to the Order of the Coif, a national honor society for law school graduates. The law school's faculty is a strong group of outstanding scholars and teachers with national and international reputations and currently ranks 36th nationally among U.S. law faculties in scholarly impact and 29th nationally in past-year faculty downloads on the Social Sciences Research Network (SSRN). The school is accredited by the American Bar Association and is a member of the Association of American Law Schools. Founded in 1954, the law school is part of the University of San Diego, a private, independent, Roman Catholic university chartered in 1949.