USD School of Law Professor Jordan Barry's Work Discussed in New Yorker Article on Texas Poker Clubs
Professor Jordan Barry's Work Discussed in New Yorker Article on Texas Poker Clubs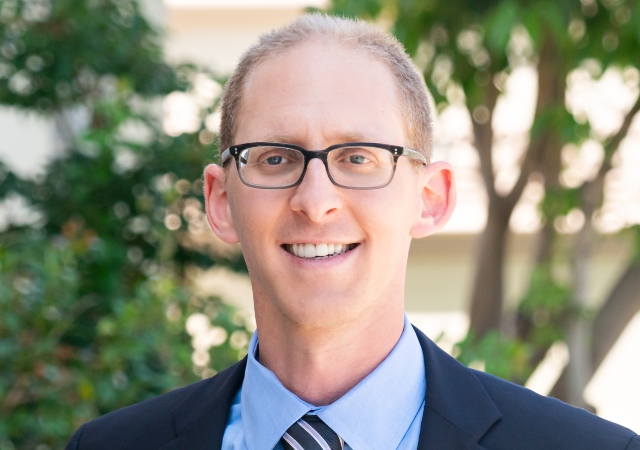 SAN DIEGO (October 23, 2019) – University of San Diego (USD) School of Law Professor Jordan Barry's work was discussed in "The Perils of Semi Legal Poker," published in The New Yorker on September 10. The article quotes Professor Barry, who also serves as the Director of USD's Center for Corporate and Securities Law.
The article details the recent proliferation of Texas poker clubs and their questionable legality. For many of these clubs, changing the law is a key part of their business plan. Professor Barry and Loyola Law School's Elizabeth Pollman describe such companies, exemplified by household names like Uber, Airbnb, and Tesla, as "regulatory entrepreneurs." The New Yorker piece discussed Professor Barry and Pollman's work and its implications for the legal and economic battles currently taking place in Texas.
Click here to read the full article.
About Professor Jordan Barry
Professor Barry teaches in the areas of contracts, tax policy, and law and economics. His research includes corporate and securities law, tax law, and law and economics. He is the Director of Center for Corporate Securities Law as well as the Co-Director of Tax Programs.
About the University of San Diego School of Law
Recognized for the excellence of its faculty, curriculum and clinical programs, the University of San Diego (USD) School of Law educates approximately 800 Juris Doctor and graduate law students from throughout the United States and around the world. The law school is best known for its offerings in the areas of business and corporate law, constitutional law, intellectual property, international and comparative law, public interest law and taxation.
USD School of Law is one of the 84 law schools elected to the Order of the Coif, a national honor society for law school graduates. The law school's faculty is a strong group of outstanding scholars and teachers with national and international reputations and currently ranks 36th nationally among U.S. law faculties in scholarly impact and 29th nationally in past-year faculty downloads on the Social Sciences Research Network (SSRN). The school is accredited by the American Bar Association and is a member of the Association of American Law Schools. Founded in 1954, the law school is part of the University of San Diego, a private, independent, Roman Catholic university chartered in 1949.