USD School of Law Alumnae Alessandra K. Craveiro '19 (LLM) and Rachel Nero Santos '16 (LLM) Ambassadors at EducationUSA Tour
Alessandra K. Craveiro '19 (LLM) and Rachel Nero Santos '16 (LLM) Law School Ambassadors at EducationUSA Tour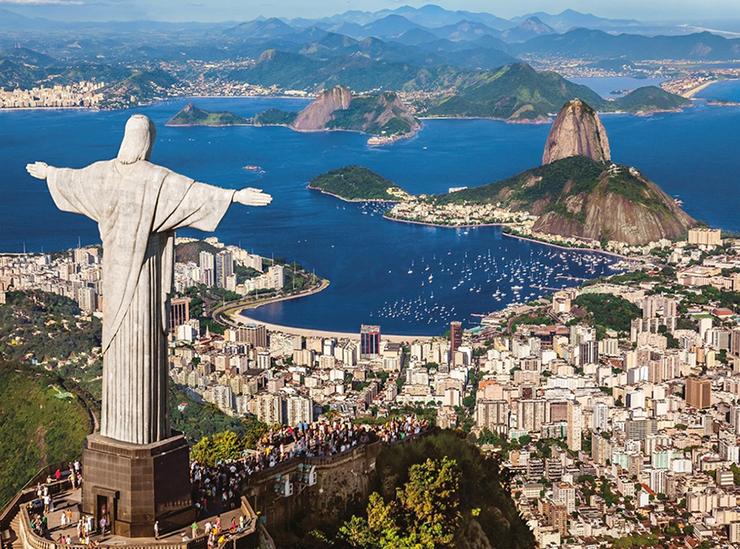 SAN DIEGO (October 2, 2019) –University of San Diego (USD) School of Law alumnae Alessandra K. Craveiro, '19 (LLM in Taxation), and Rachel Nero Santos, '16 (LLM in Comparative Law), are serving as ambassadors for USD School of Law at the EducationUSA LLM Tour in Rio de Janeiro, Brazil on October 16. Craveiro is a partner at Craveiro Advogados, and Nero Santos is a partner at Cassano, Sá, Vieira & Britto Advogados Associados. Participants have the opportunity to meet Brazilian LLM alumni and learn why they chose USD School of Law for their graduate law programs.
EducationUSA is a U.S. Department of State network of over 400 international student advising centers in more than 170 countries. The network promotes U.S. higher education to students around the world by offering accurate, comprehensive, and current information about opportunities to study at accredited postsecondary institutions in the U.S.
As one of the nation's top tax LLM programs, USD School of Law is proud to be among the finest institutions providing graduate education and skills training in tax law. For almost 40 years, the LLM in Comparative Law has provided international law school graduates with the opportunity to design a program that specifically suits their academic interests and professional goals.
About the University of San Diego School of Law
Recognized for the excellence of its faculty, curriculum and clinical programs, the University of San Diego (USD) School of Law educates approximately 800 Juris Doctor and graduate law students from throughout the United States and around the world. The law school is best known for its offerings in the areas of business and corporate law, constitutional law, intellectual property, international and comparative law, public interest law and taxation.
USD School of Law is one of the 84 law schools elected to the Order of the Coif, a national honor society for law school graduates. The law school's faculty is a strong group of outstanding scholars and teachers with national and international reputations and currently ranks 36th nationally among U.S. law faculties in scholarly impact and 29th nationally in past-year faculty downloads on the Social Sciences Research Network (SSRN). The school is accredited by the American Bar Association and is a member of the Association of American Law Schools. Founded in 1954, the law school is part of the University of San Diego, a private, independent, Roman Catholic university chartered in 1949.