USD School of Law Professor Dov Fox featured on NBC 7 News
Professor Dov Fox featured on NBC 7 News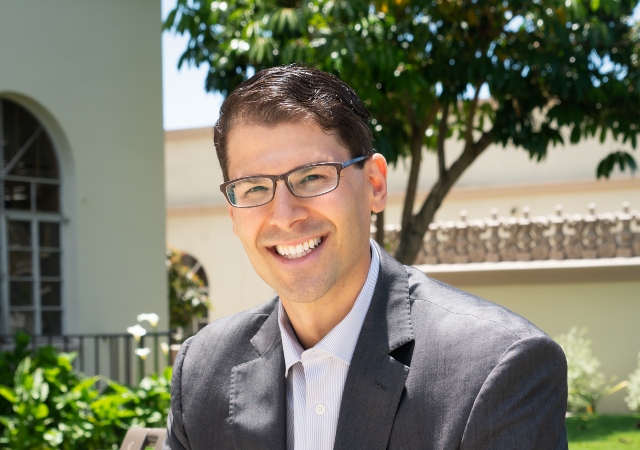 SAN DIEGO (July 3, 2019) – University of San Diego (USD) School of Law Professor Dov Fox was interviewed by NBC 7 News regarding a public genealogical database being used to track a sexual assault suspect, which ultimately led to the suspect's arrest. In the interview, Fox warns that relying on this technique could lead to privacy invasions and civil liberty infringements. Fox also explains that once an individual's DNA is linked to somebody whose DNA has been found, that individual and their children could be under investigation even if they are innocent.
Click here to listen to the full interview.
About Professor Dov Fox
Dov Fox is a professor of law at USD School of Law and director of USD School of Law's Center for Health Law Policy and Bioethics. His scholarship in the areas of criminal law and procedure, health law and bioethics, and the regulation of technology. He is the author of the book, Birth Rights and Wrongs: How Medicine and Technology are Remaking Reproduction and the Law.
About the University of San Diego School of Law
Recognized for the excellence of its faculty, curriculum and clinical programs, the University of San Diego (USD) School of Law educates approximately 800 Juris Doctor and graduate law students from throughout the United States and around the world. The law school is best known for its offerings in the areas of business and corporate law, constitutional law, intellectual property, international and comparative law, public interest law and taxation.
USD School of Law is one of the 84 law schools elected to the Order of the Coif, a national honor society for law school graduates. The law school's faculty is a strong group of outstanding scholars and teachers with national and international reputations and currently ranks 36th nationally among U.S. law faculties in scholarly impact and 29th nationally in past-year faculty downloads on the Social Sciences Research Network (SSRN). The school is accredited by the American Bar Association and is a member of the Association of American Law Schools. Founded in 1954, the law school is part of the University of San Diego, a private, independent, Roman Catholic university chartered in 1949.