USD School of Law Associate Dean and Professor Margaret A. Dalton '94 (JD) Presents "Forgotten Children"
Associate Dean and Professor Margaret A. Dalton '94 (JD) Presents "Forgotten Children"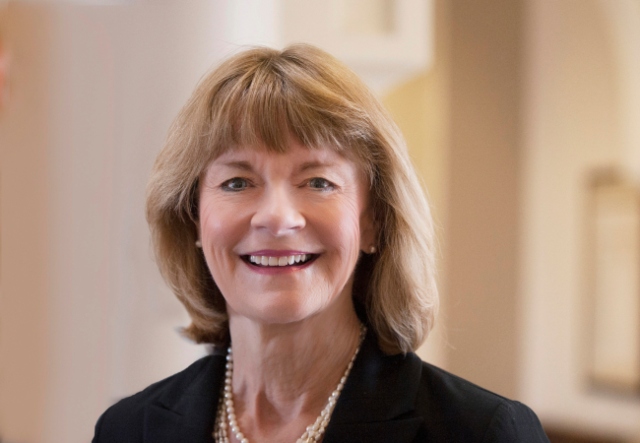 SAN DIEGO (June 6, 2019) – University of San Diego (USD) School of Law Associate Dean and Professor of Law Margaret A. Dalton, '94 (JD), served as a panelist on "Fighting for Better Outcomes for Children," at American University's Constitutional Law in the Classroom Symposium in April. Panelists shared highlights from their papers while offering targeted solutions for supporting children at risk.
Dalton's article, "Forgotten Children: Rethinking the Individuals with Disabilities Education Act Behavior Provisions," in the American University Journal of Gender, Social Policy and the Law (Spring 2019), highlights the lack of federal leadership and the importance of state involvement in targeted solutions for children with behavioral challenges at school.
Click here to see the full article.
About Margaret A. Dalton
Margaret Dalton assumed the position of Associate Dean in 2016. Dalton was formerly director for the law school's Legal Clinics for 12 years, and served as the faculty director for Clinical and Placement Education. She was the supervising attorney for the Education & Disability Clinic, which she created in 2003 with a discretionary award from The California Endowment. Dalton serves on the Special Education Advisory Committee for the California Office of Administrative Hearings, the Clinical and Educational Committee of the San Diego Center for Children Board, and is a frequent lecturer in special education law. She has been a consultant for the California Judicial Council's Committee on Access and Fairness, the National Association of Child Advocates, and the California Office of Women's Health.
About the University of San Diego School of Law
Recognized for the excellence of its faculty, curriculum and clinical programs, the University of San Diego (USD) School of Law educates approximately 800 Juris Doctor and graduate law students from throughout the United States and around the world. The law school is best known for its offerings in the areas of business and corporate law, constitutional law, intellectual property, international and comparative law, public interest law and taxation.
USD School of Law is one of the 84 law schools elected to the Order of the Coif, a national honor society for law school graduates. The law school's faculty is a strong group of outstanding scholars and teachers with national and international reputations and currently ranks 36th nationally among U.S. law faculties in scholarly impact and 29th nationally in past-year faculty downloads on the Social Sciences Research Network (SSRN). The school is accredited by the American Bar Association and is a member of the Association of American Law Schools. Founded in 1954, the law school is part of the University of San Diego, a private, independent, Roman Catholic university chartered in 1949.