New Article Authored by USD School of Law Professor Orly Lobel for The Atlantic about "Trump's Extreme NDA's"
New Article Authored by Professor Orly Lobel for The Atlantic about "Trump's Extreme NDA's"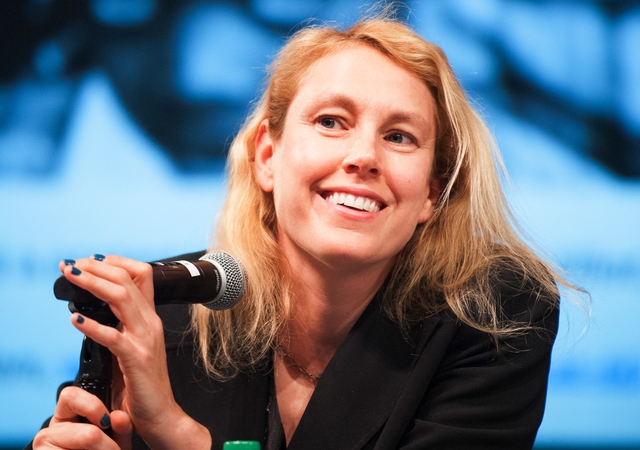 SAN DIEGO (March 5, 2019) – University of San Diego (USD) School of Law Professor Orly Lobel authored the article, "Trump's Extreme NDAs: His nondisclosure agreements are draconian," for The Atlantic.
The article explores President Donald Trump's use of nondisclosure agreements (NDAs) in the 2016 campaign and the White House.
Click here to read the full article.
About Professor Orly Lobel
Professor Lobel's areas of expertise include Intellectual Property, Employment and Labor Law, Government Agencies, Employment Discrimination, and Regulation. She has received numerous awards in recent years including the Thorsnes Prize for Outstanding Legal Scholarship and the Irving Oberman Memorial Award. Her two latest books have won several prestigious awards. Professor Lobel holds the Don Weckstein Chair in employment and labor law.
About the University of San Diego School of Law
Recognized for the excellence of its faculty, curriculum and clinical programs, the University of San Diego (USD) School of Law educates approximately 800 Juris Doctor and graduate law students from throughout the United States and around the world. The law school is best known for its offerings in the areas of business and corporate law, constitutional law, intellectual property, international and comparative law, public interest and taxation.
USD School of Law is one of the 84 law schools elected to the Order of the Coif, a national honor society for law school graduates. The law school's faculty is a strong group of outstanding scholars and teachers with national and international reputations and currently ranks 36th nationally among U.S. law faculties in scholarly impact and 29th nationally in past-year faculty downloads on the Social Sciences Research Network (SSRN). The school is accredited by the American Bar Association and is a member of the Association of American Law Schools. Founded in 1954, the law school is part of the University of San Diego, a private, independent, Roman Catholic university chartered in 1949.