6th Annual Big Give: Striving for Another Stellar Year Supporting Student Scholarships!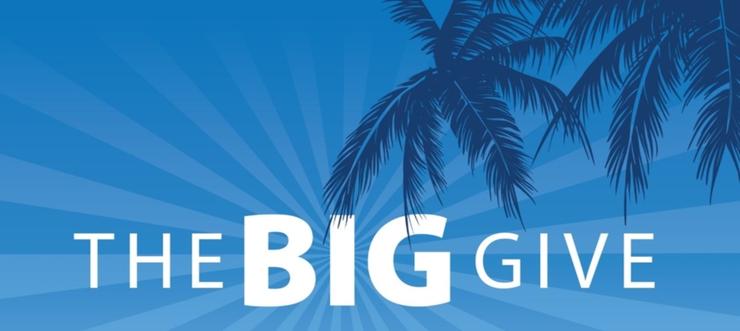 SAN DIEGO (February 27, 2019) – University of San Diego (USD) School of Law's sixth annual Big Give–a 36-hour online fundraising campaign will be underway on April 3-4—the event kicks off on Tuesday, April 2, at the Big Give Bash taking place at the offices of RJS Law. The Bash is hosted by Board of Visitors and adjunct faculty member Ronson J. Shamoun, '98 (BAA), '02 (JD), '03 (LLM), and fellow Board of Visitors member John Gomez, '89 (BBA) of Gomez Trial Attorneys.
The Big Give Campaign and the BASH contribute to a lively celebration with an important mission. Funds raised from the Big Give strengthen academic programs, support students, and fund key initiatives at USD School of Law.
Launched in 2014, the Big Give has raised more than $1M with more than $757,000 supporting student scholarships. In 2018, alumni and friends—in excess of 230+—donated over $303,000 during the Big Give. The buzz around this year's Big Give has already generated outstanding partnerships and $100,000 in matching gifts, including those made by Casey Gerry–David Casey, '74 (JD); Dale Giali, '90 (JD) and Susan Westover-Giali, '90 (JD); Gomez Trial Attorneys–John Gomez, '89 (BBA); Jackson Lewis; Sunita and Patrick Martin, '92 (JD); C. Edward Miller, '69 (JD); Laura and Kurt Robinson, '84 (BA), '87 (JD); and RJS Law—A Tax Law Firm–Ronson J. Shamoun, '98 (BAA), '02 (JD), '03 (LLM). The 2019 Big Give is championed by Class Agents, Law Firm Challenge Captains, and Regional Leaders, and it is also part of USD's Employee Giving Campaign as well as the 2019 Graduating Class Gift drive.
RSVP for the Big Give Bash and be on the lookout for the Big Give postcard and team emails. Don't want to wait for the Big Give to make a gift? Donate today and be counted in the Big Give total!
The University of San Diego School of Law
Recognized for the excellence of its faculty, curriculum and clinical programs, the University of San Diego (USD) School of Law educates approximately 800 Juris Doctor and graduate law students from throughout the United States and around the world. The law school is best known for its offerings in the areas of business and corporate law, constitutional law, intellectual property, international and comparative law, public interest and taxation.
USD School of Law is one of the 84 law schools elected to the Order of the Coif, a national honor society for law school graduates. The law school's faculty is a strong group of outstanding scholars and teachers with national and international reputations and currently ranks 36th nationally among U.S. law faculties in scholarly impact and 29th nationally in past-year faculty downloads on the Social Sciences Research Network (SSRN). The school is accredited by the American Bar Association and is a member of the Association of American Law Schools. Founded in 1954, the law school is part of the University of San Diego, a private, independent, Roman Catholic university chartered in 1949.