USD School of Law Presents Lily Batchelder at the 2019 Richard C. Pugh Lecture Series
USD School of Law Presents Lily Batchelder at the 2019 Richard C. Pugh Lecture Series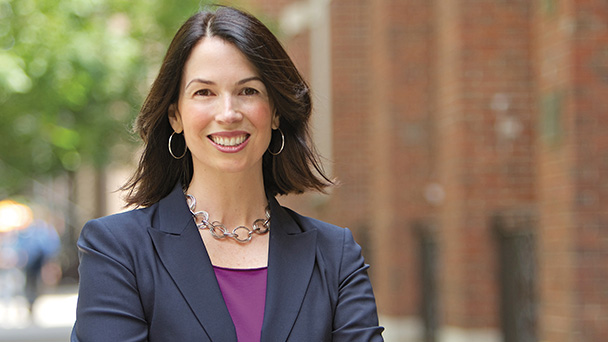 SAN DIEGO (February 26, 2019) – University of San Diego (USD) School of Law announces that Lily Batchelder will present the 2019 Richard Crawford Pugh Lecture on Tax Law & Policy. Her lecture, "Optimal Tax Theory and Distributive Justice", will be on Thursday, February 28, with the presentation beginning at 5 pm in the Warren Hall Grace Courtroom, followed by a reception in the Warren Hall Faculty Reading Room at 6 pm.
Lily Batchelder is the Frederick I. and Grace Stokes Professor of Law at NYU School of Law and Affiliated Professor at the NYU Wagner School of Public Service.
To register please click here
About the Richard Crawford Pugh Lecture
The Richard Crawford Pugh Lecture on Tax Law & Policy brings a distinguished practitioner, judge or government official who has played a significant role in shaping U.S. and international tax policy to the law school each year to discuss current and developing tax law and policy trends. The endowed lecture was established in 2009 in honor of the long and illustrious career of USD's Professor of Law Emeritus Richard Crawford Pugh.
The University of San Diego School of Law
Recognized for the excellence of its faculty, curriculum and clinical programs, the University of San Diego (USD) School of Law educates approximately 800 Juris Doctor and graduate law students from throughout the United States and around the world. The law school is best known for its offerings in the areas of business and corporate law, constitutional law, intellectual property, international and comparative law, public interest and taxation.
USD School of Law is one of the 84 law schools elected to the Order of the Coif, a national honor society for law school graduates. The law school's faculty is a strong group of outstanding scholars and teachers with national and international reputations and currently ranks 36th nationally among U.S. law faculties in scholarly impact and 29th nationally in past-year faculty downloads on the Social Sciences Research Network (SSRN). The school is accredited by the American Bar Association and is a member of the Association of American Law Schools. Founded in 1954, the law school is part of the University of San Diego, a private, independent, Roman Catholic university chartered in 1949.