CPIL's Administrative Director and Adjunct Professor Bridget Gramme '98 (BA), '03 (JD) Appointed to State Bar's Task Force
CPIL's Administrative Director Bridget Gramme '98 (BA), '03 (JD) Appointed to State Bar's Task Force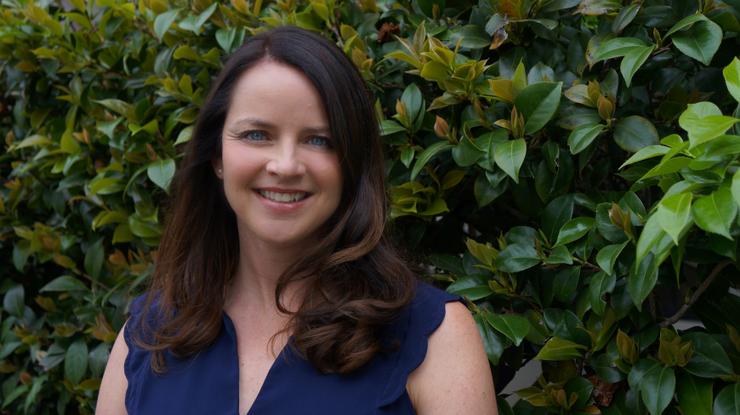 SAN DIEGO (November 7, 2018) – University of San Diego (USD) School of Law Adjunct Professor and Center for Public Interest Law's (CPIL) Administrative Director, Bridget Gramme, '98 (BA), '03 (JD) , has been appointed to The State Bar of California's Task Force on Access Through Innovation of Legal Services (ATILS).
ATILS is a new task force on technology and the law, created by The State Bar of California's Board of Trustees. Twenty-three members were appointed by the Board and a majority of them are non-attorneys, which the State Bar says, "helps ensure that the recommendations of the Task Force are focused on protecting the interests of the public." ATILS will be chaired by Justice Lee Edmon, Presiding Justice, Division Three, Court of Appeal, Second Appellate District. Members are required to study, report, and offer recommendations to The State Bar of California's Board of Trustees by close of 2019.
Read the full announcement from the State Bar of California here
About Adjunct Professor and CPIL Administrative Director Bridget Gramme
Bridget Gramme serves as administrative director and supervising attorney at USD's Center for Public Interest Law (CPIL), and is an adjunct professor. She graduated from USD School of Law in 2003. There, she was an intern at CPIL, and received the Outstanding Contributor to the California Regulatory Law Reporter award for her reports on the Medical Board of California and the Bureau of State Audits. At CPIL, Gramme teaches Public Interest Law and Practice, supervises law students in their monitoring of California's occupational licensing agencies and drafting of articles for CPIL's Journal, the California Regulatory Law Reporter (forthcoming online), edits the Reporter, oversees all of CPIL's administrative functions. In addition, she spearheads CPIL's advocacy projects—from legislative advocacy on bills of interest to CPIL, to public interest impact litigation. She has been mostly focusing her efforts on significant reform at the State Bar of California.
About the University of San Diego School of Law
Recognized for the excellence of its faculty, curriculum and clinical programs, the University of San Diego (USD) School of Law educates approximately 800 Juris Doctor and graduate law students from throughout the United States and around the world. The law school is best known for its offerings in the areas of business and corporate law, constitutional law, intellectual property, international and comparative law, public interest and taxation.
USD School of Law is one of the 84 law schools elected to the Order of the Coif, a national honor society for law school graduates. The law school's faculty is a strong group of outstanding scholars and teachers with national and international reputations and currently ranks 35th nationally and 6th on the West Coast among U.S. law faculties in scholarly impact and 20th nationally and 4th on the West Coast in past-year faculty downloads on the Social Sciences Research Network (SSRN). The school is accredited by the American Bar Association and is a member of the Association of American Law Schools. Founded in 1954, the law school is part of the University of San Diego, a private, independent, Roman Catholic university chartered in 1949.