USD School of Law Alumna Former Congresswoman Lynn Schenk '70 (JD) Named 2018 UCSD Chancellor's Medal Recipient
Former Congresswoman Lynn Schenk '70 (JD) Named 2018 UCSD Chancellor's Medal Recipient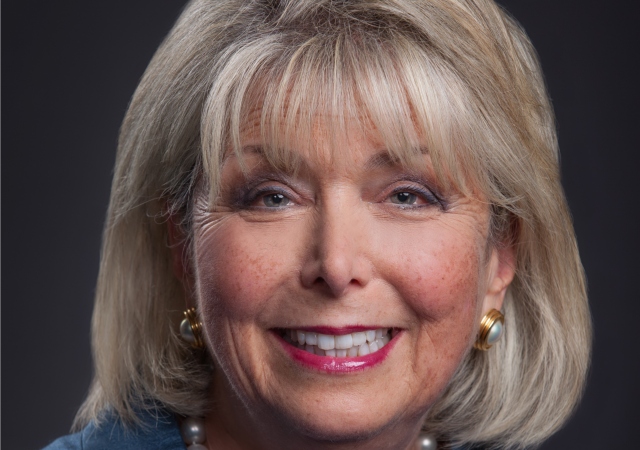 SAN DIEGO (November 7, 2018) – University of California San Diego (UCSD) has named University of San Diego (USD) School of Law Alumna, former Congresswoman Lynn Schenk, '70 (JD), as a 2018 Chancellor's Medalist.
The Chancellor's Medal is one of the highest honors given by UCSD to recognize the exceptional service in support of the university's mission. Chancellor Pradeep K. Kholsa will bestow the prestigious awards during UCSD's annual Founders' Dinner on November 17th. The Chancellor's Medal is given annually to community leaders and philanthropists whose long-standing contributions and involvement have supported promising students, furthered meaningful research, and helped the campus and local region grow and prosper.
"Lynn has been wonderfully generous to USD as well as UCSD. Most recently, she served on our successful comprehensive campaign committee. She has raised and contributed more than $1 million to the School of Law to establish, among other things, the Congresswoman Lynn Schenk Endowed Law Scholarship Fund and the C. Hugh Friedman Endowed Scholarship," said, USD School of Law Dean Stephen C. Ferruolo. "Lynn has provided foundational support for the Friedman Institute for Securities and Corporate Law (FISCL), named in honor of her late husband C. Hugh Friedman, who taught at USD School of Law for more than 50 years. She has served on our Board of Visitors since 1974. For many years, Lynn also served as an adjunct professor and was instrumental in designing and teaching our first sexual discrimination course along with Sister Sally Furay '72 (JD), and Justice Judith McConnell. With her generous support of both UCSD and USD, Lynn has truly advanced our city and region."
To read the full article click here
About the University of San Diego School of Law
The University of San Diego (USD) School of Law is recognized for the excellence of its faculty, depth of its curriculum, and strength of its clinical programs. Each year, USD educates approximately 800 Juris Doctor and graduate law students from throughout the United States and around the world. The law school is best known for its offerings in the areas of business and corporate law, constitutional law, intellectual property, international and comparative law, public interest and taxation.
USD School of Law is one of the 84 law schools elected to the Order of the Coif, a national honor society for law school graduates. The law school's faculty is a strong group of outstanding scholars and teachers with national and international reputations and currently ranks 35th nationally and 6th on the West Coast among U.S. law faculties in scholarly impact and 20th nationally and 4th on the West Coast in past-year faculty downloads on the Social Sciences Research Network (SSRN). The school is accredited by the American Bar Association and is a member of the Association of American Law Schools. Founded in 1954, the law school is part of the University of San Diego, a private, independent, Roman Catholic university chartered in 1949.