USD School of Law Alumnus Frederick Schenk '78 (JD) Reappointed to the San Diego County Fair Board
Alumnus Frederick Schenk '78 (JD) Reappointed to the San Diego County Fair Board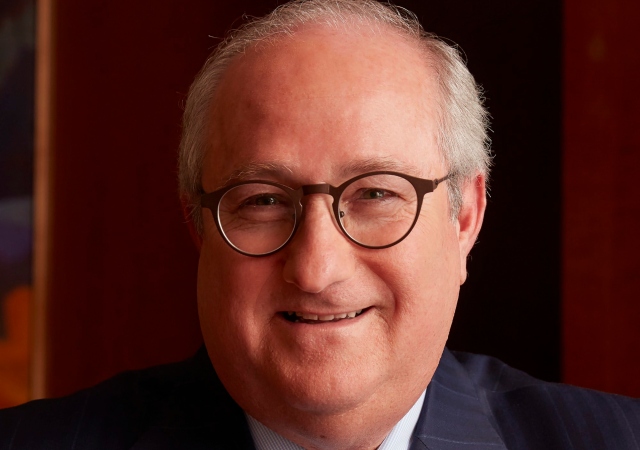 Frederick Schenk '78 (JD) Reappointed to the San Diego County Fair Board
SAN DIEGO (October 31, 2018) – California Governor Jerry Brown recently announced the reappointment of Frederick Schenk, '78 (JD), a partner at CaseyGerry Law Firm, to the 22nd District Agricultural Association, San Diego County Fair Board of Directors. Frederick Schenk '78 (JD) has a long history with the San Diego County Fair Board, being originally appointed by former Governor Gray Davis in 2002 and reappointed by Governor Brown in 2011, as well as serving as board president between 2013 and 2016.
The 22nd District Agricultural Association (DAA) oversees all operations at the state-owned fairgrounds in Del Mar, Calif. The 22nd DAA has a positive yearly economic impact of over $475 million on the region, creating thousands of jobs and business opportunities and hosting events year round – such as the San Diego County Fair, the Del Mar Thoroughbred Club, and the new high profile music festival Kaaboo in addition to numerous other community attractions.
A resident of San Diego's Carmel Valley neighborhood, Schenk earned a Bachelor of Arts degree in Communications from UCLA and a Juris Doctorate degree from USD School of Law. Schenk, who has been with CaseyGerry for more than 35 years, concentrates his practice on products/premises liability, catastrophic injury and asbestos litigation.
About the University of San Diego School of Law
Recognized for the excellence of its faculty, curriculum and clinical programs, the University of San Diego (USD) School of Law educates approximately 800 Juris Doctor and graduate law students from throughout the United States and around the world. The law school is best known for its offerings in the areas of business and corporate law, constitutional law, intellectual property, international and comparative law, public interest and taxation.
USD School of Law is one of the 84 law schools elected to the Order of the Coif, a national honor society for law school graduates. The law school's faculty is a strong group of outstanding scholars and teachers with national and international reputations and currently ranks 35th nationally and 6th on the West Coast among U.S. law faculties in scholarly impact and 20th nationally and 4th on the West Coast in past-year faculty downloads on the Social Sciences Research Network (SSRN). The school is accredited by the American Bar Association and is a member of the Association of American Law Schools. Founded in 1954, the law school is part of the University of San Diego, a private, independent, Roman Catholic university chartered in 1949.