USD School of Law Professor Dov Fox quoted in NBC News Article
Professor Dov Fox quoted in NBC News Article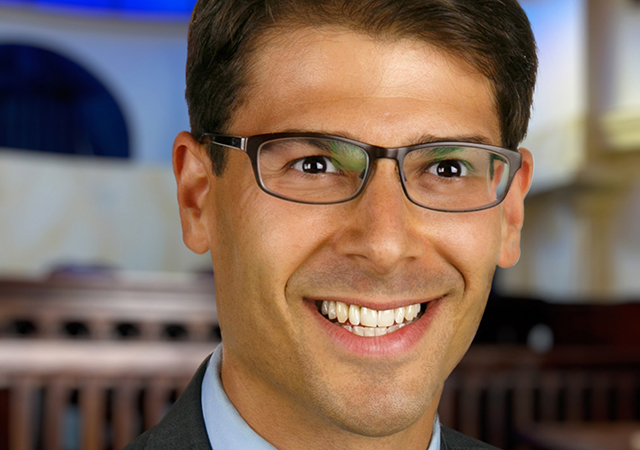 SAN DIEGO (March 13, 2019) – University of San Diego (USD) School of Law Professor Dov Fox was quoted in an NBC News article on the loss of frozen eggs.
The article, "Heartbreak, anxiety, lawsuits: The egg-freezing disaster a year later," examines the news of two tank failures in 2018 and wonders what - if anything - has changed since then.
"There is almost no regulation or oversight of any kind that relates directly to the prevention of mistakes like these," said Fox, Professor of Law and Director of the Center for Health Law Policy and Bioethics at the University of San Diego.
Fox, who is working with the attorneys for the plaintiffs in the lawsuits against both University Hospitals and the Pacific Fertility Center, said a provision in the Fertility Clinic and Success Rate and Certification Act, which became federal law in 1992, that prohibits the nation's health secretary and the states from regulating the practice of medicine in assisted reproductive technology programs, is part of the reason the FDA has played no role in supervising egg-freezing tanks. "They tie the FDA's hands," he said.
Click here to read the full story by Rich Gardella and Erika Edwards
About Professor Dov Fox
Professor Dov Fox teaches and writes in the areas of criminal law and procedure, health law and bioethics, and the regulation of technology. He is the director for Center of Health Law Policy and Bioethics. Fox's newest book, Birth Rights and Wrongs, will come out in June 2019.
Fox serves on advisory boards of the Appellate Defenders, American Constitution Society, and Illumina Genomics. Fox works on National Institutes of Health grants on topics in genomic privacy, translational medicine, and biomedical research ethics.
About the University of San Diego School of Law
Recognized for the excellence of its faculty, curriculum and clinical programs, the University of San Diego (USD) School of Law educates approximately 800 Juris Doctor and graduate law students from throughout the United States and around the world. The law school is best known for its offerings in the areas of business and corporate law, constitutional law, intellectual property, international and comparative law, public interest and taxation.
USD School of Law is one of the 84 law schools elected to the Order of the Coif, a national honor society for law school graduates. The law school's faculty is a strong group of outstanding scholars and teachers with national and international reputations and currently ranks 36th nationally among U.S. law faculties in scholarly impact and 29th nationally in past-year faculty downloads on the Social Sciences Research Network (SSRN). The school is accredited by the American Bar Association and is a member of the Association of American Law Schools. Founded in 1954, the law school is part of the University of San Diego, a private, independent, Roman Catholic university chartered in 1949.