USD School of Law Professor Steven Smith Lectures on the Masterpiece Cakeshop Case
Professor Smith Lectures on the Masterpiece Cakeshop Case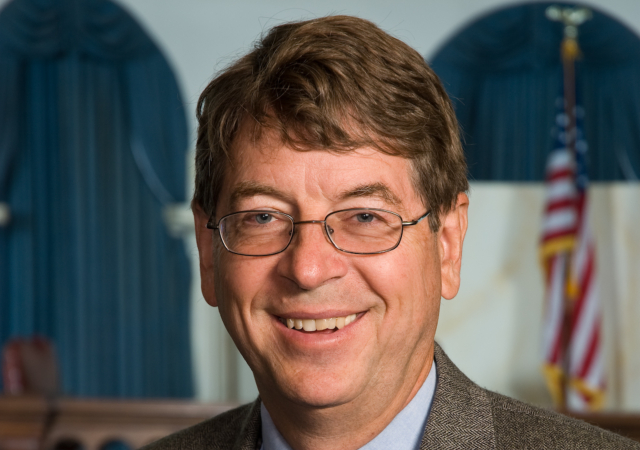 SAN DIEGO (August 30, 2018) – On August 7, 2018, University of San Diego (USD) School of Law Warren Distinguished Professor, Steven Smith, gave his lecture "The Cake Artist and the 'Fixed Star in Our Constitutional Constellation,' " at Chautauqua Institution's Week Seven "Let Them Eat Cake? Defining the Future of Religious Freedom in the U.S." interfaith theme. Smith breaks down the constitutional defenses that concluded the Masterpiece Cakeshop Case.
The Masterpiece Cakeshop v. Colorado Civil Rights Commission was a notable case in Lakewood, Colorado, about a bakery's refusal to provide services to a same-sex couple based on owner Jack Phillips' religious beliefs. The Colorado Civil Rights Commission found the bakery discriminated against the couple but Phillips rejected their judgement and took the case to the Colorado Court of Appeals, and then to the Supreme Court of the United Sates. The Court declared its ruling on June 4, 2018, reversing the decision made by the Colorado Civil Rights Commission.
Click here to read the full article written by Jamie Landers
About the University of San Diego School of Law
Recognized for the excellence of its faculty, curriculum and clinical programs, the University of San Diego (USD) School of Law educates approximately 800 Juris Doctor and graduate law students from throughout the United States and around the world. The law school is best known for its offerings in the areas of business and corporate law, constitutional law, intellectual property, international and comparative law, public interest and taxation.
USD School of Law is one of the 84 law schools elected to the Order of the Coif, a national honor society for law school graduates. The law school's faculty is a strong group of outstanding scholars and teachers with national and international reputations and currently ranks 35th nationally and 6th on the West Coast among U.S. law faculties in scholarly impact and 20th nationally and 4th on the West Coast in past-year faculty downloads on the Social Sciences Research Network (SSRN). The school is accredited by the American Bar Association and is a member of the Association of American Law Schools. Founded in 1954, the law school is part of the University of San Diego, a private, independent, Roman Catholic university chartered in 1949.