USD School of Law Professor Orly Lobel Shares Her Research on Amicus with Dahlia Lithwick and in an Article in Slate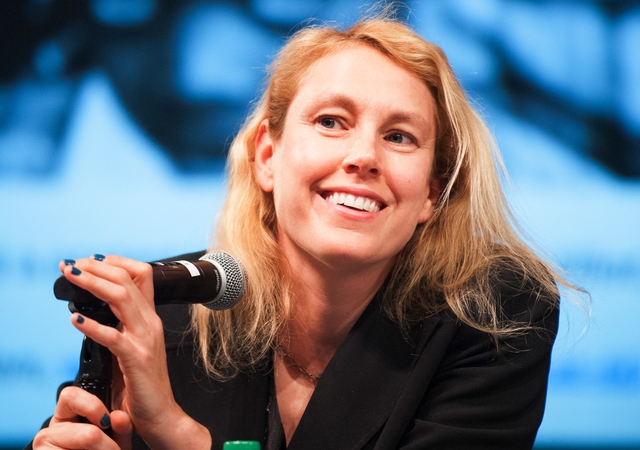 SAN DIEGO (August 28, 2018) – Professor Orly Lobel has been featured in multiple news sources in the month of August. With her perspective on nondisclosure agreements and further discussion of her new award-winning book, You Don't Own Me: How Mattel v. MGA Entertainment Exposed Barbie's Dark Side, Professor Lobel shares her insight into how nondisclosure agreements are becoming a new standard demand from employers and corporations.
Professor Lobel was quoted in the Slate article, New York Should Pass a Law to Protect Omarosa, arguing for there to be broad reforms when it comes to nondisclosure agreement policies in the workplace. In the referenced article, Lobel discusses how nondisclosure agreements have "grown not only in number but also in breadth" over the years. While there are currently many important legal exceptions to the enforceability of NDAs, there is still much that can be added to protect employees from these silencing and limiting agreements. Lobel further discussed the possible new legislations that could contribute to the effort to "ban secret settlements in the case of sexual harassment claims" in her article titled NDAs Are Out of Control. Here's What Needs to Change for Harvard Business Review.
Professor Lobel was also featured in Amicus as part of Slate's Series of Great Books. In the interview, Barbie, Bratz, and Who Owns Your Dreams? Lobel discusses the background to her book, You Don't Own Me: How Mattel v. MGA Entertainment Exposed Barbie's Dark Side, involving a fascinating examination of a landmark legal battle between Barbie and Bratz dolls. Lobel states that one of her goals in writing the book was to get "legal dynamics that are occurring in the entertainment and toy industries into the public mind". She also delves into how these cases can relate to the #MeToo movement and the current political atmosphere, emphasizing how nondisclosure agreements are becoming more prevalent in today's society, with employers and large corporations very often having standard contracts to try to "fence the ideas, innovation, skills, and experience of whoever they hire through these generic clauses, essentially signing away their freedom to move on."
Listen to Amicus via Apple Podcasts, Overcast, Spotify, Stitcher, or Google Play
To listen to this episode of Amicus, use the player below:
Direct Download: http://traffic.megaphone.fm/PPY7100239535.mp3
Megalink: https://megaphone.link/PPY7100239535
About the University of San Diego School of Law
Recognized for the excellence of its faculty, curriculum and clinical programs, the University of San Diego (USD) School of Law educates approximately 800 Juris Doctor and graduate law students from throughout the United States and around the world. The law school is best known for its offerings in the areas of business and corporate law, constitutional law, intellectual property, international and comparative law, public interest and taxation.
USD School of Law is one of the 84 law schools elected to the Order of the Coif, a national honor society for law school graduates. The law school's faculty is a strong group of outstanding scholars and teachers with national and international reputations and currently ranks 35th nationally and 6th on the West Coast among U.S. law faculties in scholarly impact and 20th nationally and 4th on the West Coast in past-year faculty downloads on the Social Sciences Research Network (SSRN). The school is accredited by the American Bar Association and is a member of the Association of American Law Schools. Founded in 1954, the law school is part of the University of San Diego, a private, independent, Roman Catholic university chartered in 1949.