USD School of Law 2L Student's View on San Diego's Inclusionary Legislation
USD School of Law 2L Student's View on San Diego's Inclusionary Legislation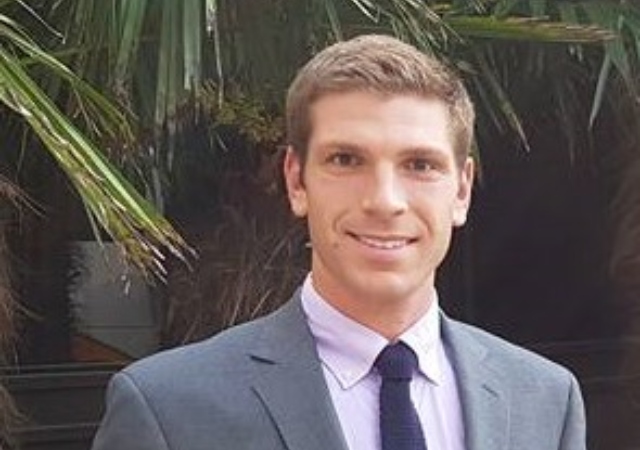 SAN DIEGO (August 28, 2018) – University of San Diego (USD) School of Law Field Placement Program offer students academic credit for legal work at government agencies, nonprofit organizations, business companies and courthouses. 2L student Charles Kreuzberger, was placed as a summer legal intern with local nonprofit, Circulate San Diego, a promoter of public and active (walking and biking) transportation, and affordable housing. As a representative of the nonprofit, Kreuzberger was quoted in The San Diego Union-Tribune, "Inclusionary housing promotes integration and mixed-income communities that serve all residents." He adds, "It's crucial for the city to conduct a financial analysis to avoid scaring housing developers off."
Kreuzberger received his undergraduate degree from the U.S. Naval Academy, served in the U.S. Navy for eight years upon his graduation, and on his last tour, started his studies at USD School of Law. An associate at Circulate San Diego gave a presentation at USD which then sparked his interest with the local nonprofit.
Click here to read the full article written by David Garrick
About the University of San Diego School of Law
Recognized for the excellence of its faculty, curriculum and clinical programs, the University of San Diego (USD) School of Law educates approximately 800 Juris Doctor and graduate law students from throughout the United States and around the world. The law school is best known for its offerings in the areas of business and corporate law, constitutional law, intellectual property, international and comparative law, public interest and taxation.
USD School of Law is one of the 84 law schools elected to the Order of the Coif, a national honor society for law school graduates. The law school's faculty is a strong group of outstanding scholars and teachers with national and international reputations and currently ranks 35th nationally and 6th on the West Coast among U.S. law faculties in scholarly impact and 20th nationally and 4th on the West Coast in past-year faculty downloads on the Social Sciences Research Network (SSRN). The school is accredited by the American Bar Association and is a member of the Association of American Law Schools. Founded in 1954, the law school is part of the University of San Diego, a private, independent, Roman Catholic university chartered in 1949.