The Washington Post Quotes Professor Orly Lobel Regarding President Trump's Cease-and-Desist Letter
The Washington Post Quotes Professor Orly Lobel Regarding President Trump's Cease-and-Desist Letter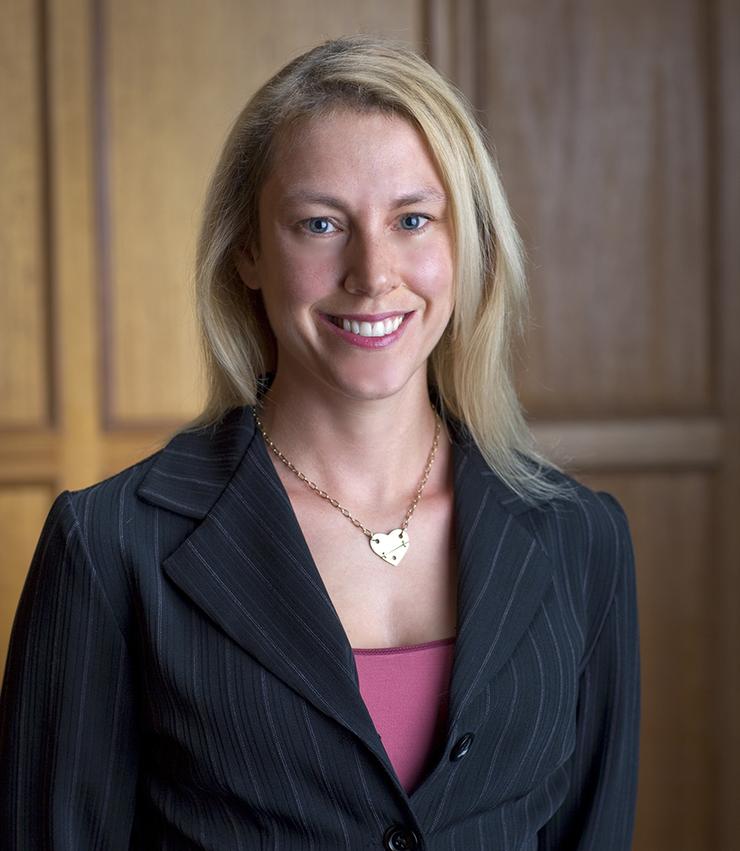 The Washington Post quoted USD School of Law Professor Orly Lobel in an article reporting on a cease-and-desist letter sent from a private lawyer representing President Trump to Stephen Bannon, his former chief strategist.
A cease-and-desist letter doesn't actually carry any legal weight — it is simply a warning letter asking someone to stop certain behavior or else the sender will pursue legal action. It is often a form of intimidation, or simply an attempt to settle an issue outside of litigation, said Lobel.
Suing Bannon for breaking an employment contract would be even more difficult, said Lobel, who described the move as a "desperate" attempt by Trump to silence his former confidant.
Arguing that Bannon breached a contract would potentially "signal that there's some truth there in what he's saying," Lobel said, a thought also raised by other legal experts on social media.
More importantly, Lobel and other legal experts said Bannon's speech stemming from his time in the White House would probably be protected. A government employee's free-speech rights are protected by the Constitution's First Amendment insofar as they pertain to matters of public concern, the Supreme Court ruled in 2006 in a case called Garcetti v. Ceballos.
Read the full article online.
About Professor Orly Lobel
Orly Lobel is the Don Weckstein Professor of Labor and Employment Law at the University of San Diego, where she teaches and writes in the areas of employment law, intellectual property law, regulatory and administrative law, torts, behavioral economics, health policy, consumer law and trade secrets. Her current research focuses on innovation policy and intellectual property. Lobel 's works include Talent Wants to Be Free: Why We Should Learn to Love Leaks, Raids, and Free-Riding (Yale University Press, 2013); "The Incentives Matrix: The Comparative Effectiveness of Rewards, Liabilities, Duties and Protections for Reporting Illegality" in 88 Texas Law Review 1151 (2010); "Citizenship, Organizational Citizenship, and the Laws of Overlapping Obligations" in 97 California Law Review 433 (2009); Encyclopedia of Labor and Employment Law and Economics (Dau-Schmidt, and Harris, eds.) (Edward Elgar Publishing, 2009); "Behavioral Versus Institutional Antecedents of Decentralized Enforcement in Organizations: An Experimental Approach" in 2 Regulations & Governance 165 (with Feldman) (2008); "Stumble, Predict, Nudge: How Behavioral Economics Informs Law and Policy" in 108 Columbia Law Review 2098 (with Amir) (2008); "The Paradox of Extra-Legal Activism: Critical Legal Consciousness and Transformative Politics" in 120 Harvard Law Review 937 (2007); and "The Renew Deal: The Fall of Regulation and the Rise of Governance in Contemporary Legal Thought" in 89 Minnesota Law Review 342 (2004). Her articles have won several awards including the Thorsnes Prize for Outstanding Legal Scholarship and the Irving Oberman Memorial Award. Lobel is a frequent speaker at universities throughout Asia, Europe and North America. She was USD's Herzog Endowed Scholar for the 2012-13 academic year and was the 2013-14 recipient of USD's Thorsnes Prize for Outstanding Legal Scholarship.
About the University of San Diego School of Law
The University of San Diego (USD) School of Law is recognized for the excellence of its faculty, depth of its curriculum, and strength of its clinical programs. Each year, USD educates approximately 800 Juris Doctor and graduate law students from throughout the United States and around the world. The law school is best known for its offerings in the areas of business and corporate law, constitutional law, intellectual property, international and comparative law, public interest and taxation.
USD School of Law is one of the 84 law schools elected to the Order of the Coif, a national honor society for law school graduates. The law school's faculty is a strong group of outstanding scholars and teachers with national and international reputations and currently ranks 35th nationally and 6th on the West Coast among U.S. law faculties in scholarly impact and 20th nationally and 4th on the West Coast in past-year faculty downloads on the Social Sciences Research Network (SSRN). The school is accredited by the American Bar Association and is a member of the Association of American Law Schools. Founded in 1954, the law school is part of the University of San Diego, a private, independent, Roman Catholic university chartered in 1949.