USD School of Law Alumni Erin Giglia '01 (JD) and Laurie Rowen '04 (JD) Recognized for Outstanding Small Business
Erin Giglia '01 (JD) and Laurie Rowen '04 (JD) Recognized for Outstanding Small Business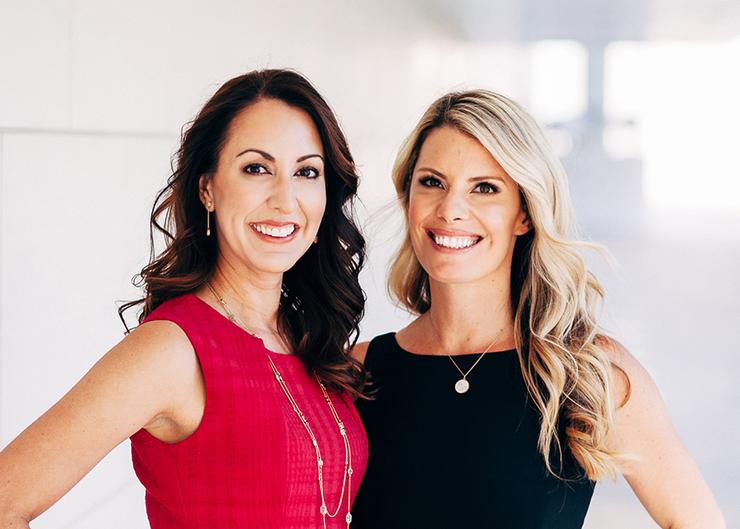 Irvine, Calif. (October 25, 2017) – Erin Giglia, '01 (JD), and Laurie Rowen '04 (JD), co-founders and owners of Montage Legal Group, were recently recognized for their outstanding contributions to their community and named a 2017 Association of Fundraising Professionals National Philanthropy Day Outstanding Small Business.
Since Montage launched in 2009, Giglia and Rowen have actively supported the Orange County community, contributing both financially and through volunteerism to various organizations, and currently hold positions on the boards of the OCBA Charitable Fund, USD School of Law and WHW.
In 2011, Montage founded a legal community clothing drive to support WHW, a non-profit that provides the unemployed the skills and resources they need to get and keep a good job. The 7th annual "2017 Suits for a Cause" clothing drive engaged over 60 law firms to hold clothing drives of professional suits and accessories, which supported hundreds of job seekers.
In 2016, Montage owners and their children founded OC Kids Giving Back, a children's philanthropy group designed to spread awareness and raise funds for local non-profits. OC Kids Giving Back launched chapters in Los Angeles and San Diego, and raised a combined $15,000 in funds and donations during its first year for Thomas House Family Shelter, Operation Gratitude, Souls4Soles, Baby2Baby, Goods+, Irvine Animal Care Center, Pacific Marine Mammal Center, Together We Rise and WHW.
In addition to their philanthropic efforts, Montage's owners have been recognized for their dedication to advancing women in the law, including OC Metro Magazine's 2011's "Top 40 under 40," feature stories in the ABA Journal and Forbes.com, NAWBO-OC's 2012 Entrepreneur to Watch, USD School of Law's 2012 Rising Star Recent Alumni Award, and 2014 Enterprising Women of the Year.
Montage's freelance attorney network consists of lawyers who opted out of prestigious law firms, and handle substantive projects for small to mid-sized law firms on an hourly basis, providing a cost-effective way for firms to manage case over-flow.
Read the full press release online.
About the University of San Diego School of Law
The University of San Diego (USD) School of Law is recognized for the excellence of its faculty, depth of its curriculum, and strength of its clinical programs. Each year, USD educates approximately 800 Juris Doctor and graduate law students from throughout the United States and around the world. The law school is best known for its offerings in the areas of business and corporate law, constitutional law, intellectual property, international and comparative law, public interest and taxation.
USD School of Law is one of the 84 law schools elected to the Order of the Coif, a national honor society for law school graduates. The law school's faculty is a strong group of outstanding scholars and teachers with national and international reputations and currently ranks 35th nationally and 6th on the West Coast among U.S. law faculties in scholarly impact and 20th nationally and 4th on the West Coast in past-year faculty downloads on the Social Sciences Research Network (SSRN). The school is accredited by the American Bar Association and is a member of the Association of American Law Schools. Founded in 1954, the law school is part of the University of San Diego, a private, independent, Roman Catholic university chartered in 1949.