USD Sociology Professor Lisa Nunn's New Book on College Belonging Featured in Inside Higher Ed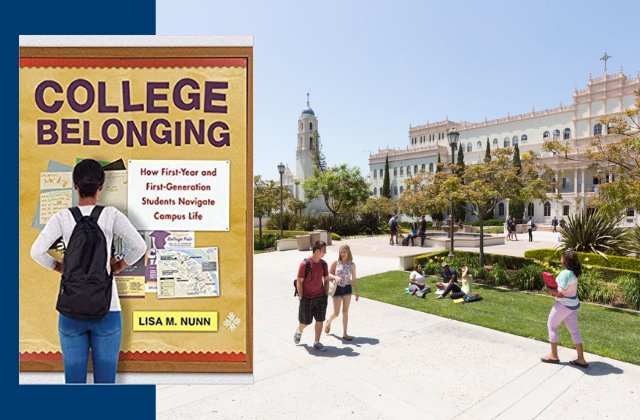 Lisa Nunn, professor of sociology and the director of the Center for Educational Excellence, discusses her new book, College Belonging: How First-Year and First-Generation Students Navigate Campus Life (Rutgers University Press), in an article published in Inside Higher Ed.
Q: What's wrong with the "find your place" message colleges typically give students?
A: The problem is that the message implicitly puts the onus on the students to find their own belonging. Yes, we do have to make some effort to join new communities or orgs; we can't just shut ourselves up in our dorm rooms and never talk to anyone. But also, I can't just walk up to a new group I want to be a part of, knock on the door and demand belonging. It doesn't work like that. Belonging only happens when the group offers it to me. When they welcome me in and make a place for me. When the group makes me feel valued and important. I can't simply go out and get belonging for myself just because I want it. It has to be given to me by a community.