Norm Miller, PhD, Presents at SDAR's "The Scoop Power Hour Briefing Series'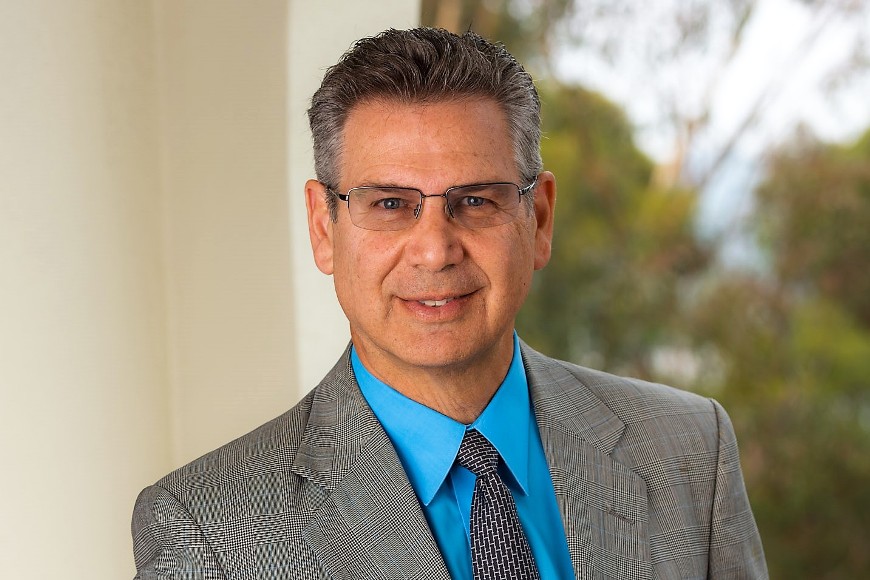 On Feb. 10, 2021, Norm Miller, PhD, Hahn Chair of Real Estate Finance at the University of San Diego School of Business, presented at at the Greater San Diego Association of Realtors' (SDAR) "The Scoop Power Hour Briefing Series." Miller offered an economic update to the SDAR membership via Zoom.
The meeting commenced with a brief overview of the current state of the San Diego residential real estate market in the beginning of the first quarter of 2021. During the first three weeks of Jan., active residential listings in San Diego saw a steady decline in available inventory. While active inventory has dropped, pending inventory increased, creating a potentially interesting environment going forward. The big question is if there will be more inventory added to the market come mid-2021. Since San Diego had already experienced an inventory shortage pre-Covid-19, there has been a steady decrease since, which could lead to an ever-increasing shortage of housing in San Diego.
The number of residential listings which have sold has also escalated in comparison to active listings. According to SDAR, for the period of Feb. 1, 2021 through Feb. 7, 2021, there were only 575 active listings, 660 pending and 390 sold. This is well below normal.
Miller's economic update began with a well-known fact—home prices are up due to lack of inventory, not a new trend for San Diego. There is an apparent trend of lower residential inventories on a nation-wide basis. There is very minimal inventory for anything under $2M in San Diego—about a half of a month's worth. "We have not seen numbers this low in our lifetime," says Miller. "A normal market has about two or three months of inventory."
Miller also shared that time-to-closing is also been very compressed (about 70 days), reflecting the very tight competition in the market and the very few days a home is on the market before an offer is made and accepted. "Since 2007, the sold time has been coming down and down," says Miller. "This has been a long-term trend, so agents need to act dynamically. Prices have increased given the low interest rates," says Miller.
Miller shared that we have never seen rates this low ever. "We are about as low as we can get," says Miller. "Interest rates impact prices—by just changing the interest rate from 4.46 percent down to 2.70 percent (today's rate), allows about a 17 percent increase in affordability of a home for a buyer, holding income constant," says Miller.
According to Miller's data, sourced from Black Knight (formerly Collateral Analytics), average home prices of single-family homes in San Diego are up 11 percent in just one year, while condos are up 4.6 percent in just one year, dampened somewhat by less demand for tall urban condos.
Miller predicts that home prices in San Diego will continue to rise for a while for the following reasons:
The average home is currently selling for 101 percent of the average house list price. This is the strongest indication of continued pricing increasing and bidding wars.
Middle and lower priced homes are more sensitive to interest rates. This is less true for higher priced homes where more equity is used and less debt.
Higher priced homes are more sensitive to the stock market, and the stock market has been strong.
New home prices are up due to a lack of existing inventory and the difficulty of getting approvals for new construction developments.
More new condos came onto the market in 2020, but were not as attractive to buyers due to the urban locations and elevators access constraints during COVID.
Recent legislation passed may also contribute to the residential market tightening. Miller cited the following changes that took place:
Prop. 19 passed, giving more flexibility to maintain property tax base and move for those over 55 years old, but it took away the inheritance of the property tax base benefit.
Prop. 21 rejected new rent controls, showing that CA voters can be smarter than expected.
Extended eviction prohibition from the CDC through the end of March nationally, but the state of CA extended this further through June of 2021.
CA tenants that pay 25 percent of the rent cannot be evicted through June of 2021. Miller shared that this is a fairly long period of time for up to 75 percent less revenue for a landlord and without mortgage forbearance could put some smaller properties or single-family rentals into default.
Miller's closing remarks included the following eight points of what to expect within the residential real estate market in 2021:
The economy will be a tale of two cities, where most of us that can work remotely are fine, but front-line workers will be in distress when benefits and forbearance runs out.
Landlords are being exploited by new legislation, but most renters continue to pay. A few renters game the system, but most do not and pay if they can.
Mortgage rates will stay low for most of 2021, but inflation is rising and will eventually drive rates up by mid-2022, when home prices will quickly flatten.
Housing inventories will stay low, while virtual touring skills accelerate along with drive-by appraisals and remote closings. Realtors will need to help buyers strategize since homes are selling so fast.
Home prices will rise five to eight percent, but not evenly.
Distressed housing sales will occur in the lower priced tiers, where front line workers are concentrated, flattening or decreasing prices, while the middle and upper priced tiers will move up several percent in price.
Foreclosures will triple from just over one and a half percent to five percent, but again, will be concentrated in the neighborhoods hit hardest by Covid-19 front line workers, retail, restaurant staff, hotel staff, etc.
We should see a wave of apartment condo conversions coming online as there is so little inventory. Miller says it's a great time to convert single-family rentals back to for sale housing.
Source: Miller's data referenced in this article is courtesy of Black Knight, formerly Collateral Analytics.
—By Kimberly Malasky, director of communcations and marketing