Research Hub Showcases USD School of Business Faculty Expertise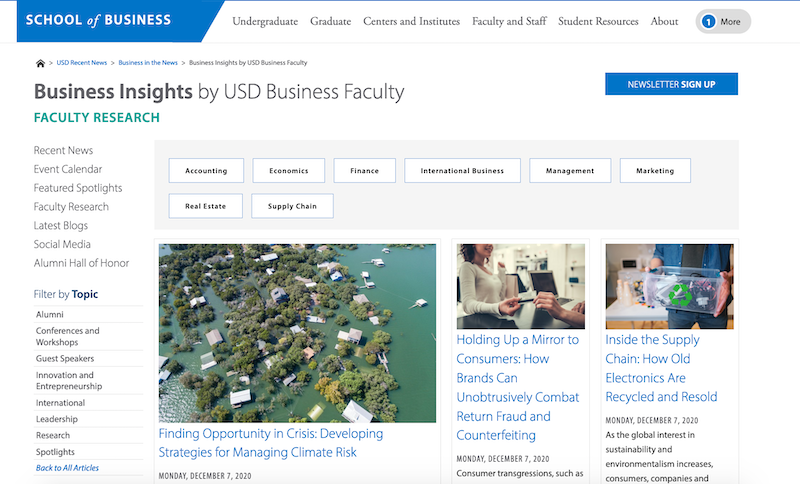 Research has the power to enlighten people about problems facing society and offer insights on how to resolve such issues. And when professors at the University of San Diego School of Business aren't imparting valuable lessons in the classroom or fostering relationships during office hours, they're spending time putting business into action and exercising their expertise through research.
The newly launched online research hub, Business Insights by USD Business Faculty, showcases the brilliant findings of faculty members from the USD School of Business. The hub features recent research written in a manner that makes it easy to read and understand beyond the world of academia.
Through research conducted by business faculty, they have established themselves as thought leaders in their respective fields of study ranging from accounting and finance to management, supply chain, marketing and more. Explore the research hub to learn about the psychology of taxpayer behavior, read a supply chain perspective on how electronics are recycled, understand the economic motivations of people that migrate from Mexico to the U.S. and more.