Gabe et al. Research Proposal is Selected by RERI for Funding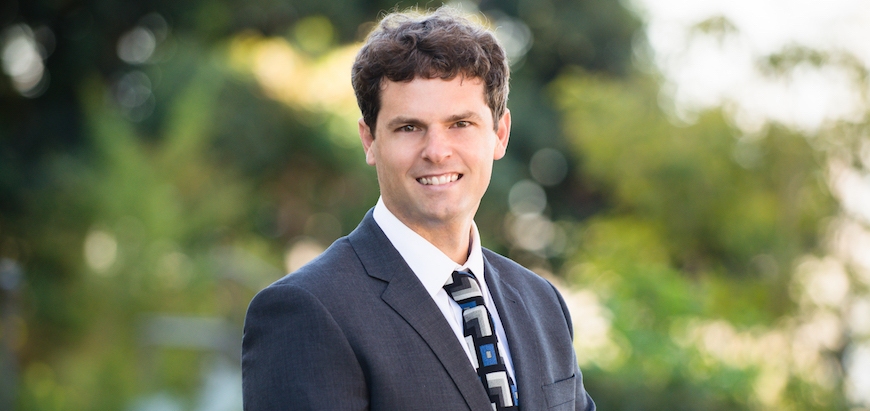 Earlier this year, Jeremy Gabe, PhD, assistant professor of real estate at the University of San Diego School of Business, and a team of fellow researchers were awarded a $15,000 research grant from the Real Estate Research Institute (RERI). The RERI board of directors reviewed a large number of high-quality proposals and praised Gabe's research team on their proposed research, titled "Dis-Aggregating Urban Location and Commercial Real Estate Risk."
Gabe's research team includes: Andy Krause, PhD, manager of applied science at Zillow Inc.; Spencer Robinson, PhD, associate professor of real estate at Central Michigan University; and Andrew Sanderford, the Robert M. White Bicentennial Professor of Real Estate at the University of Virginia.
Drs. Gabe, Krause, Robinson and Sanderford are studying the relationship between urban form and commercial real estate cap rates. The team is looking for new methods to forecast commercial real estate growth areas and will investigate whether there is mispricing.
Gabe's team was selected for 2020 funding because the proposal was judged to be of "high-quality" and the proposal was, according to the acceptance letter Gabe received, "on a topic of interest to institutional investors in commercial real estate, who are the RERI constituency."
Gabe, Krause, Robinson and Sanderford are required to finalize the findings of their research and submit their paper by April 2021. It will then be judged by RERI and will be considered for presentation at the 2021 RERI Annual Conference.