Who Will Take Over Those Nordstroms? Zoom's Effect on San Diego's Landscape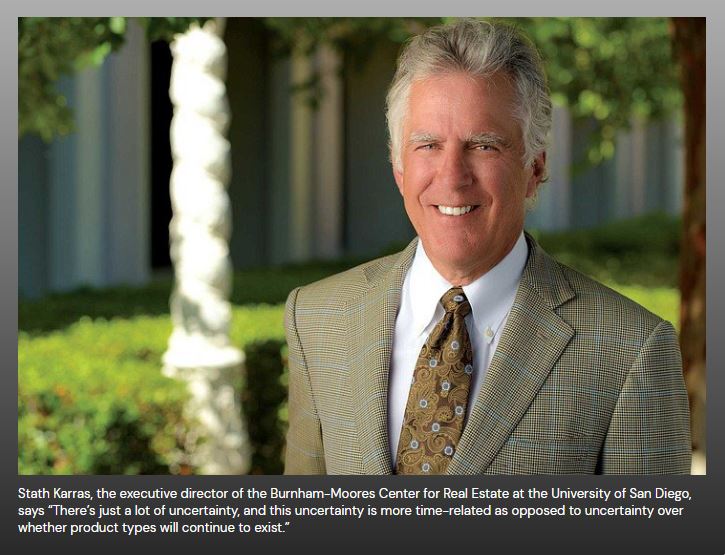 Source: San Diego Reader
On Sept. 23, 2020, the San Diego Reader published a story titled "Who Will Take Over Those Nordstroms? Zoom's Effect on San Diego's Landscape."
Stath Karras, executive director of the Burnham-Moores Center for Real Estate, was interviewed for this piece, which questions the future of commercial real estate given the impact of the COVID-19 pandemic.
In the article, Karras says, "There's just a lot of uncertainty, and this uncertainty is more time-related as opposed to uncertainty over whether product types will continue to exist. If we had a vaccine tomorrow, if people could congregate and go to restaurants and bars again, if they could travel again, things would be a lot different, a lot clearer."
Read the full San Diego Reader article below.