New CDC Ban on Evictions is Extraordinary in Circumventing the States Rule Approach and any Input from Representatives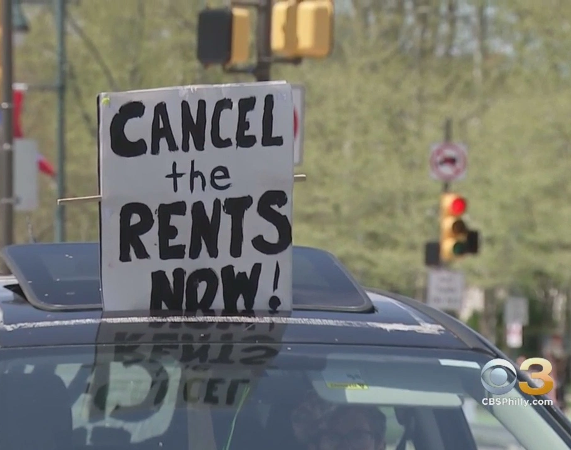 The new and extraordinary CDC ban, announced Sept. 1, 2020, on evictions comes as a shock for two reasons. First, we have never before seen the CDC, a respected science agency, take a mission creep leap like this. Second, many states, like Calif., have been crafting their own rules to protect renters directly affected by landlords, but with some provisions to allow reasonable evictions by landlords and place more burden of proof on tenants. All those state rules, hammered out in negotiations that generally included apartment owners, are now for naught as the federal guidelines have supremacy.
The rationale by the CDC that forcing people onto the street and increasing the societal risk of infection, is ironic in that the current Federal administration has repeatedly stated that there is no national policy on closures or mask requirements because these issues should be left up to the states. But now we see a non-housing agency ignoring all the prior delegation to states to determine the best local policies.
The CDC has argued that state laws, with regard to COVID-19, are a patchwork of inconsistent rules. Well, duh! That is what happens when states are allowed and required to deal with COVID-19 on their own. Federal mandates and orders, in retrospect, may have helped lower infection rates, but rules for masks, gatherings, retailers, bars, and others were never provided because this was the province of the states, or so we were told.
Banning evictions is equivalent to saying that all national gasoline stations must provide gas, but not charge for it, or telling the hotels, you can take guests, but they must be free, or to the airlines, you must fly people, but not charge. While we should be sympathetic to the renters that have lost jobs, we should also be sympathetic to all the cash outflows that will continue unabated on the part of property owners. This includes mortgage payments (some of which have been delayed), property taxes, property insurance, utilities, cleaning, yardwork, maintenance and management. If the Federal government wanted to delay the requirement of rent payments from those affected by COVID-19, they should have also required county governments to delay a share of property taxes and property insurance companies to delay some of the insurance payments, and utility companies to provide utilities with delayed charges, etc. This would have frozen the market in an equitable way and still helped renters, although such measures would seem a little draconian to most of us.
Legislating a single component of the market is a transfer of wealth, akin to a tax aimed at one segment of the market. The proponents of the CDC ban on evictions state that this is not a forgiveness of rent but rather a delay, until some time after Dec. 31, 2020, and landlords are encouraged to work out installment repayment plans. But if a tenant has lost a job and goes several months without being able to pay rent, it is very likely that some will not be able to pay back-rent when the ban is no longer in effect. At the very least, the CDC should have ceded decisions over rental eviction bans to the states, which were generally better crafted.
— Article prepared by Norm Miller, PhD, Hahn Chair and Professor of Real Estate Finance, University of San Diego School of Business and affiliated with the Burnham-Moores Center for Real Estate.