Q&A with Interim Dean Spencer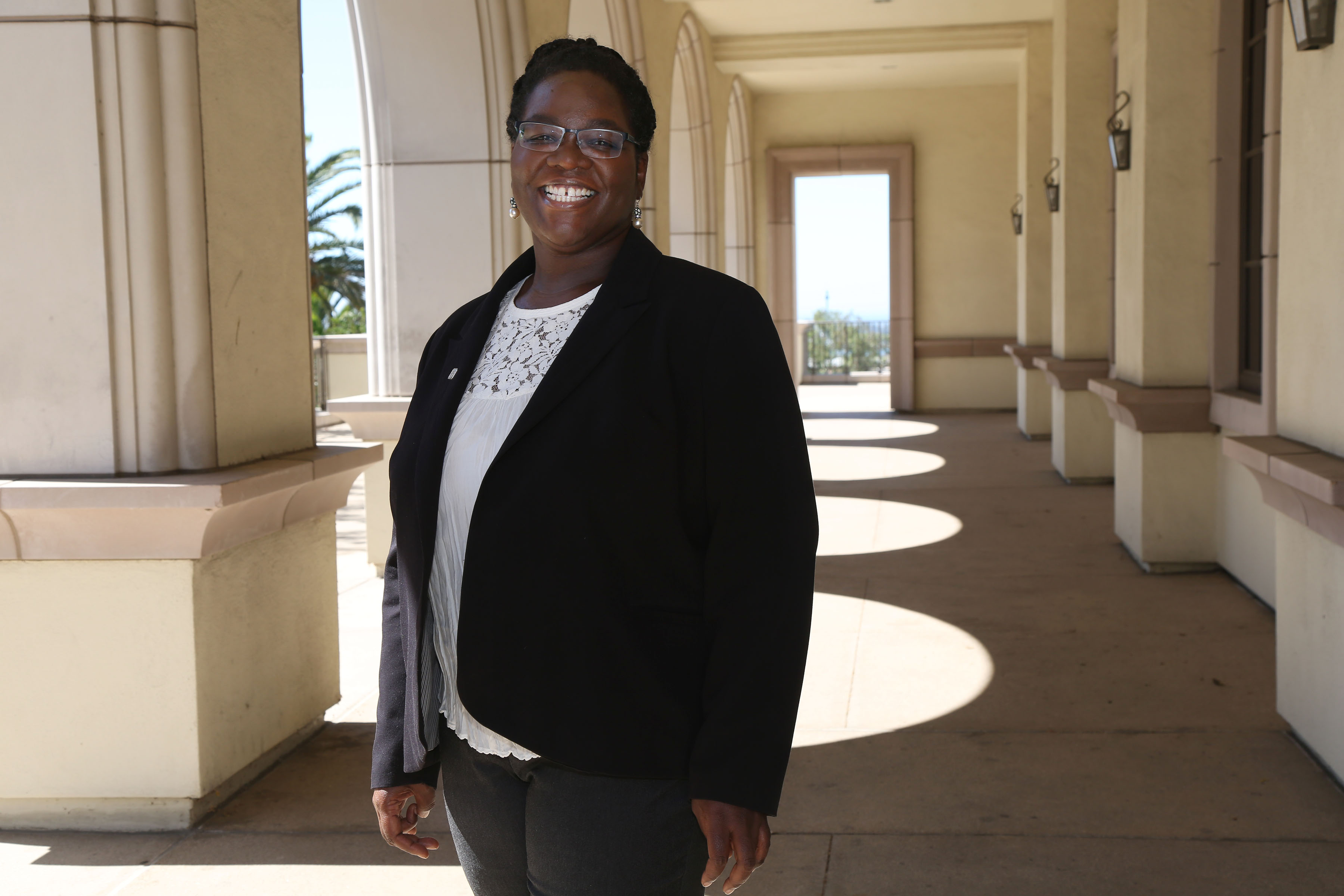 We took a few moments to get to know our new leader, Dr. Joi Spencer.
You can also join Dr. Spencer for a live discussion at SOLES Community Town Hall Meeting about plans for the upcoming school year, including anti racism initiatives and ongoing responses to the pandemic.
Wednesday, September 23, 4:00 pm
Registration is required, and capacity is limited. Register Here
1. What have you learned in your first months as Interim Dean of SOLES?
A lot was confirmed for me about the high level of commitment and care that SOLES and USD have for its students, employees and the community at large. SOLES faculty and staff have put in so much good work towards making sure that students thrive during this school year. I am also learning more about the decision making process. By just about any measure, the last several months have presented us with real challenges. In relation to COVID-19, I have had to make important and sometimes difficult decisions. I have learned that when you lead with compassion and place the needs (health, safety, etc.) of others first, then you will eventually get to a good outcome. It might not feel good in the moment, but the end will be good. I am also learning more about pacing. There have been some rapid fire changes over these past months. I am reminding myself to keep my wits about me, to breathe deeply and to take each challenge as it comes. At the end of the day, I try to put those challenges to bed, so that I can wake up refreshed to meet the new day.

2. What are your hopes for SOLES this year?
My hope for SOLES is that it continues to get better as an organization. Our programs in counseling, education and leadership already have such an important impact in their given fields. That impact can be even deeper- particularly as we prepare our students to take on the most pressing issues facing these fields. These past few months so many more individuals were made aware of the gross disparities that persist in this country. Counseling, education and leadership can either disrupt these disparities or maintain them. I hope that SOLES will prepare its students to dig in deeper than they ever have, consider the unique ways that injustice impacts their fields and ultimately learn how to enact more just and equitable systems. That is the potential of a graduate school such as SOLES.

3. Share a fun fact about yourself.
I really love cartoons- particularly characters who are annoying pranksters like Bugs Bunny, Daffy Duck, Grover (from Sesame Street) and Spongebob Square Pants. The more annoying, the better!
Do you have a question for the dean? Submit your questions here.