USD School of Law Professor Orly Lobel Interviewed on ABC 10News San Diego About Rideshare Changes and Pending AB 5 Litigation
Professor Orly Lobel Interviewed on ABC 10News San Diego About Rideshare Changes and Pending AB 5 Litigation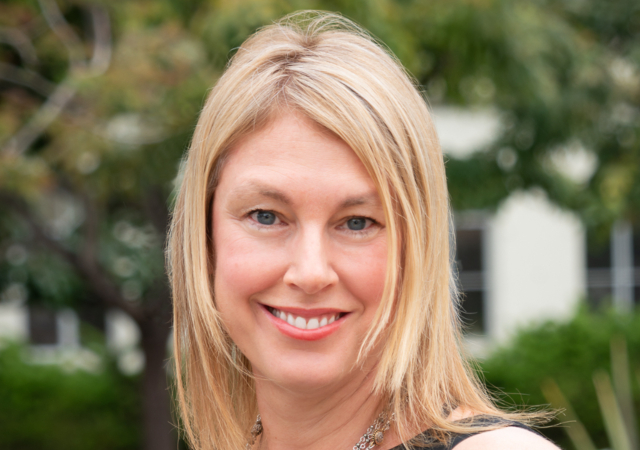 SAN DIEGO (September 22, 2020) – University of San Diego (USD) School of Law Warren Distinguished Professor of Law Orly Lobel was interviewed on ABC 10News San Diego about the gig economy after a judge recently ordered a stay for Uber and Lyft. The rideshare companies had threatened to stop service in California while they fight AB 5, a bill that extends employee classifications to gig workers. She also discussed Prop 22, which would govern rideshare and will be on the ballot for voters in November. If passed, Prop 22 would define app-based transportation (rideshare) and delivery drivers as independent contractors and adopt labor and wage policies specific to app-based drivers and companies. However, the ballot initiative would not affect how AB 5 applies to other types of workers.
So far, talk around the gig economy has primarily focused on the full-time employee vs. the independent contractor, but now there may another option. Professor Lobel says these companies are looking to create a third type of employment model that would act as a hybrid model, something that Prop 22 is also aiming to help build. "We're trying to think about perhaps a compromise to give workers confidence and trust in the system, more transparency about how their earnings are calculated, to equalize their earnings to what the minimum wage laws are currently requiring, but alleviate some of the burdens that come with full employment," said Lobel. One advantage of this plan is that this potential third model could construct a framework where these companies pay into unemployment insurance systems, among further regulatory benefits. Like many progressive legal issues, other states are looking to this California legislation decision to decide their next steps in addressing concerns about gig economy workers.
To listen to the full interview with Professor Lobel on ABC 10News San Diego, please click here.
About Professor Orly Lobel
Warren Distinguished Professor of Law Orly Lobel's areas of expertise include Intellectual Property, Employment and Labor Law, Government Agencies, Employment Discrimination, and Regulation. She has received numerous awards in recent years including the Thorsnes Prize for Outstanding Legal Scholarship and the Irving Oberman Memorial Award. Her two latest books have won several prestigious awards.
About the University of San Diego School of Law
Each year, USD educates approximately 800 Juris Doctor and graduate law students from throughout the United States and around the world. The law school is best known for its offerings in the areas of business and corporate law, constitutional law, intellectual property, international and comparative law, public interest law, and taxation.
USD School of Law is one of the 84 law schools elected to the Order of the Coif, a national honor society for law school graduates. The law school's faculty is a strong group of outstanding scholars and teachers with national and international reputations and currently ranks 36th nationally among U.S. law faculties in scholarly impact and 22nd nationally in past-year faculty downloads on the Social Sciences Research
Network (SSRN). The school is accredited by the American Bar Association and is a member of the Association of American Law Schools. Founded in 1954, the law school is part of the University of San Diego, a private, independent, Roman Catholic university chartered in 1949.