USD Federal Tax Clinic Saves Local Women $300K+ in Largest Consecutive Wins for the Tax Clinic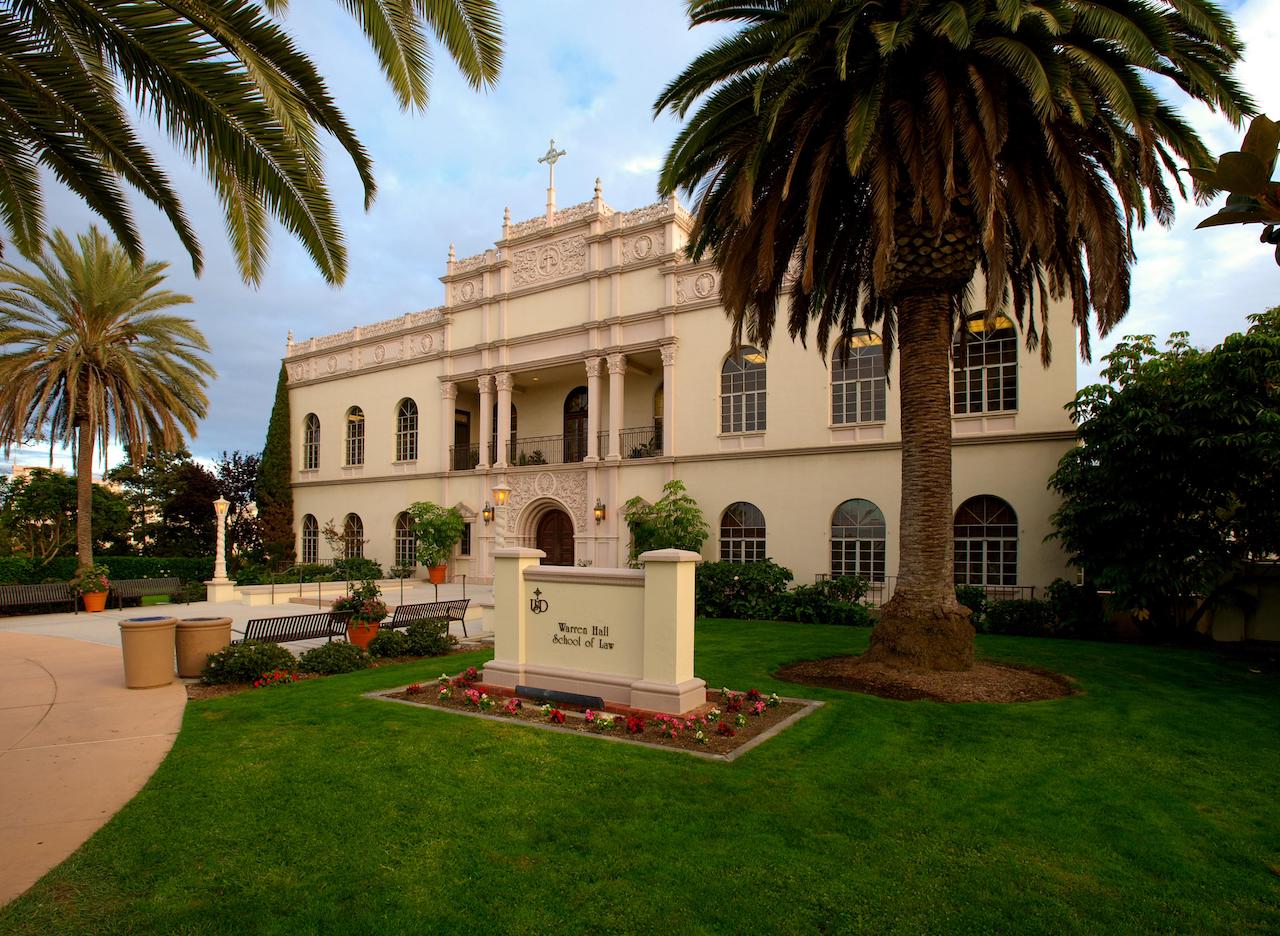 University of San Diego (USD) law students, alongside Professor Richard Carpenter and staff attorney Christopher Kozun, at USD's Federal Tax Clinic were able to persuade Internal Revenue Service (IRS) attorneys to concede three pending cases in U.S. Tax Court, saving three local residents more than $300,000 through their hard work.
These are the largest savings to local residents that the USD Federal Tax Clinic has had in consecutive wins in its 21-year history as a free legal resource for San Diego residents.
"The results that were achieved in these three cases were outstanding and all due to the hard work of everyone involved at the tax clinic. These three women can now go on with their lives without having those very large financial burdens to the IRS," according to Professor Carpenter.
Students enrolled in the federal tax clinic advocate on behalf of low-income taxpayers who have on-going disputes with the IRS. Students conduct client interviews, identify federal tax issues in dispute and represent clients in negotiations with the IRS and in U.S. Tax Court.
Cortney Harrington was a student in the tax clinic who worked on one of the cases.
"I was assigned one of the three cases shortly after beginning my school work for the Tax Clinic. The experience, while difficult, was very rewarding, especially when we received such a favorable outcome for our client," she said. "My supervising attorneys, Richard and Chris, and I felt all along that based upon the case facts our client deserved to be awarded Innocent Spouse Relief. It is such a great feeling to know that all our hard work paid off and that the taxpayer was eventually treated fairly by the IRS."
In these three recent cases, all three San Diego women won their cases with the IRS based on a tax doctrine called Innocent Spouse Relief. After learning of their win, the women responded to the USD Federal Tax Clinic with gratitude and relief.
One client replied to the news: "I just got home from work and read this email and literally started crying (tears of joy, of course). I feel like a weight has been lifted off my shoulders. Thank you and your team so much for your assistance in this matter! I couldn't have accomplished this outcome by myself."
Another said: "I had to re-read the email a few times before I could wrap my brain around this news. I'm emotional and very thankful this is over — it's been a long four years."
Any USD law student interested in participating in the federal tax clinic can reach out to Administrative Director Eric Austin for additional information.