International Education at USD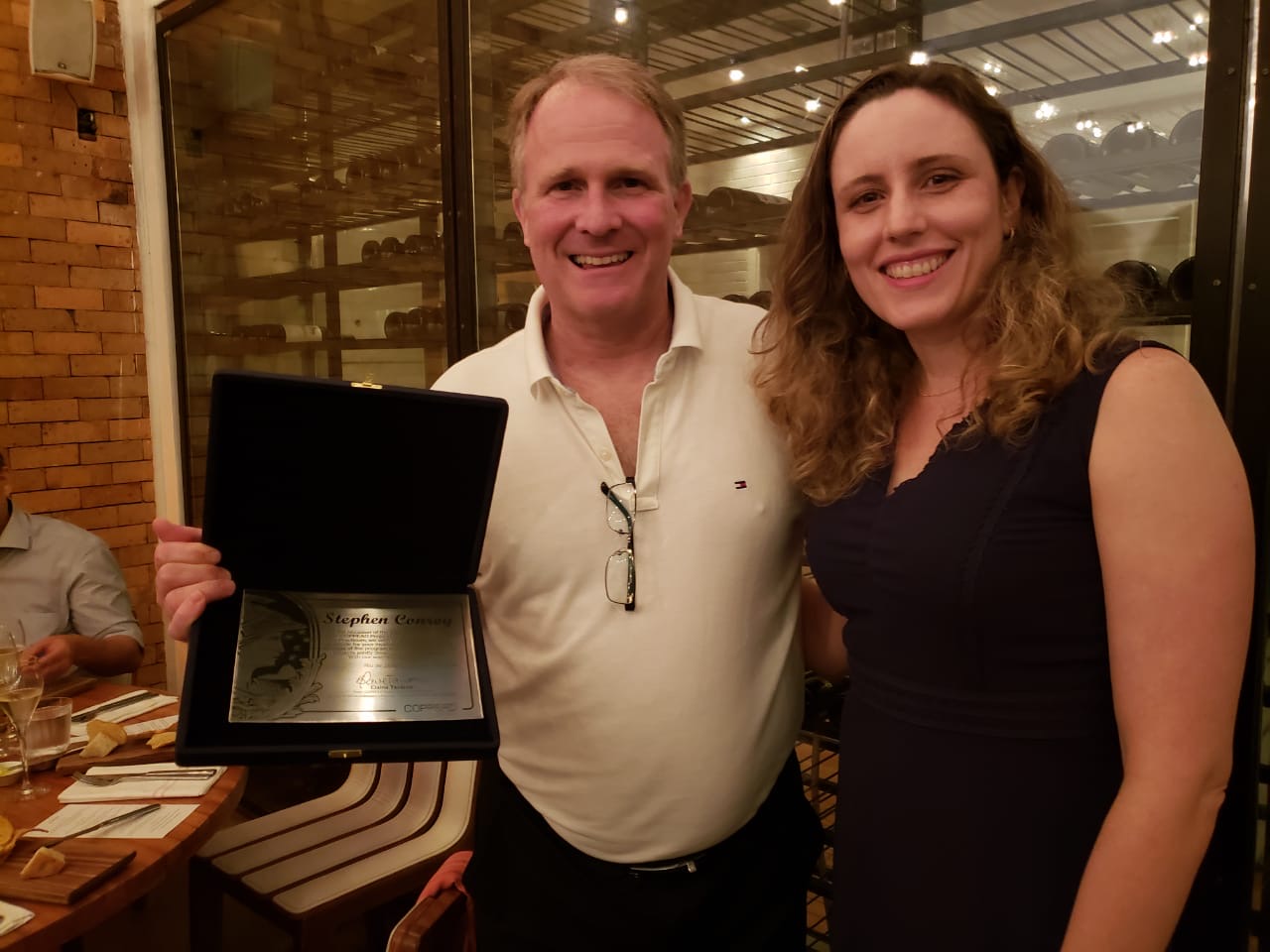 Internationalization and cross-cultural programming and connections run deep and wide at USD. Although the COVID-19 pandemic during academic year 2019-2020 challenged international mobility, global collaborations and partnerships, in some cases, were positively enhanced or newly developed. Continued development in the year of the pandemic truly demonstrates the high value USD places on developing global changemakers to confront the world's most urgent challenges through international collaborations and experiential learning activities.
Below are some examples of new international initiatives or milestones during the AY2019-2020:
The School of Business graduated their first undergraduate students participating in a double degree program with a partner university abroad. Students spend two to four semesters (depending upon the program) abroad and earn both a BBA from USD and a business degree from a partner university. Double degree programs are currently available in Spain, Portugal, France and Italy.
In AY2019-2020, the Kroc School's Institute for Peace and Justice (IPJ) co-founded the Peace in Our Cities initiative, a global network of 16 cities whose mayors have pledged to halve urban violence by 2030. Cities ranging from Cali, Colombia to Durban, South Africa to Oakland, Calif. establish systems to share effective, evidence-based strategies to reduce violence and the Kroc IPJ has partnered with the network researching the ways in which violence reduction can continue in the face of the challenges the COVID pandemic has created. The Kroc School's new student Practice Fellows will be directly involved in conducting this timely research.
The School of Business, through the initiative and support of their Ahlers Center for International Business, launched USD's first residential degree offered outside of the US. The MS Global Leadership (MSGL) is being offered as a double degree program in partnership with CETYS University in Mexico to develop future bilingual business leaders with the necessary cross cultural skills to contribution toward the growth and development of our cross-border region.
Generous donors to the Shiley-Marcos School of Engineering made possible scholarships toward two study abroad programs. One is a commitment of $200,000 to help support computer science students to study abroad and another is a scholarship program for mechanical engineering students traveling to Israel to study water challenges and design solutions relevant for both California and Israel.
The Ahlers Center for International Business, in the School of Business, celebrated 20 years of partnership with COPPEAD Graduate Business School in Rio de Janeiro that has resulted in over 100 consulting projects for companies completed by teams of USD and COPPEAD MBA students. Over the years projects have been completed in Rio de Janeiro for Petrobras, Endesa, Roche, L'Oreal, Club Med and many others with the recommendations presented to top management.
In AY2019-2020, the Kroc School designed and launched the Practice Fellows program. Four Kroc School students, chosen through a competitive application process, will work on real-world, applied research programs at the Kroc Institute for Peace and Justice. Fellows will contribute to projects that reduce urban violence globally, empower women peace leaders around the world, and build peace with justice in our cross-border region.
The School of Business broke previous records for graduate student participation in study abroad programs with 80% of all graduates in 2019-20 having had an international experience abroad.
The Kroc School's Institute for Peace and Justice (IPJ) secured a partnership with NortonLifelock to protect members of our global network of 1000+ women peacebuilders. Their tag line for the program, which is now in pilot phase, is "We stand with these courageous women peacebuilders who defend our most vulnerable."
Dr. David A. Shirk, Professor of Political Science and International Relations, received a $3 million grant from the US State Department to continue the highly successful Oral Adversarial Skill-Building Immersion Seminar (OASIS) as part of the ongoing Justice in Mexico program. This program provides legal actors in Mexico with the competencies and best practices necessary for successful performance of their professional duties within the judicial system.
USD received 17 international visiting scholars to collaborate on research activities with our faculty along with four international visiting faculty to teach graduate level courses. These international visitors came from across Europe, Latin America and Asia and were hosted by the Franciscan School of Theology, SOLES, School of Law, School of Business, Kroc School of Peace and Justice, College of Arts and Sciences, and the Shiley-Marcos School of Engineering. One of our international scholars was a Fulbright-Nehru Academic & Professional Excellence Fellow from India working with colleagues in SOLES.
In Spring 2020, when COVID-19 was first spreading across the globe, all of our students who were studying abroad were able to return to the US and complete their studies remotely with our international partner institutions. So although our students' international programs were diminished and dramatically disrupted, they all had the opportunity to complete their semester courses.
The International Center launched a new initiative, "Collaborative Online International Learning (COIL)" to connect a USD faculty member and a professor in another country at one of our many international partner universities to develop collaborative projects that their students do together across time zones, language differences and geographical distance using online tools. Several USD faculty are participating this fall in their courses. One example is with Prof. Adriana Cuéllar's ARCH 201 class, collaborating with Professor Mikael Waterdrinker and his students from Tec de Monterrey Campus Puebla. Together their students are conducting research on housing conditions and their systemic social-urban injustice that is currently being accentuated by COVID-19. The students are working in teams examining urban sites in both Mexico and California. If faculty would like to connect with faculty from an international partner university and their students for Spring 2021 courses, please contact Dr. Denise Dimon, Associate Provost for International Affairs (dimon@sandiego.edu).