Humanities Center Invites the Community to Learn During Pandemic Times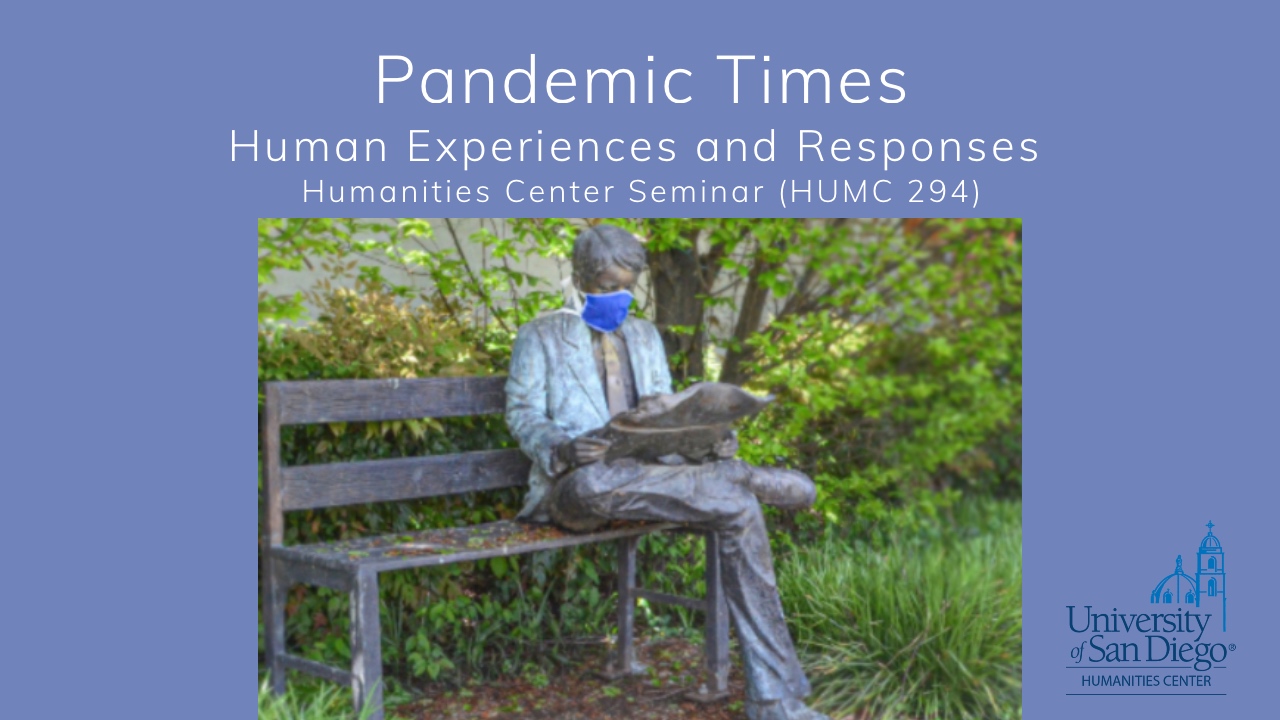 Though the events of 2020 are unprecedented in our lifetimes, over the course of human history, contagion, plagues and pandemics have impacted humanity in ways that have profoundly changed the shape of societies and contributed to scholarly and academic inquiry and knowledge. The University of San Diego, as a liberal arts institution and Changemaker campus, is deeply invested in learning and knowledge in order to confront humanity's urgent challenges, such as the COVID-19 pandemic. The challenge of the pandemic transcends isolated disciplines and invites us all to work interdisciplinarily and critically reflect from many perspectives.
This project is made possible by the Vice President and Provost Office, College of Arts and Sciences and the Humanities Center.