Management Professor Priya Kannan-Narasimhan Says "We Must Create Startup-Based Curricula"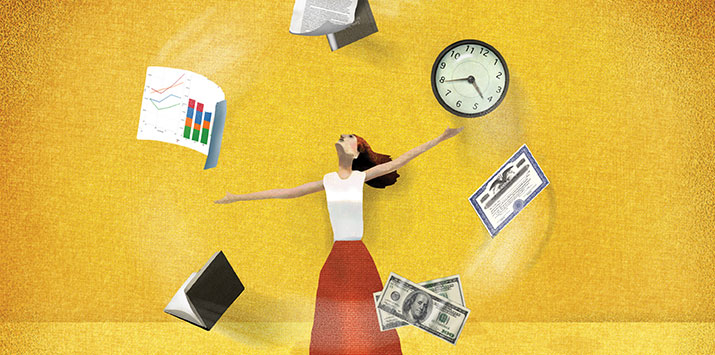 In her recent Biz Ed article, Associate Professor of Management Priya Kannan-Narasimhan argues that universities need to design hands-on, for-credit programs that better serve student entrepreneurs. If higher education is to truly foster and support entrepreneurship, then "we must create startup-based curricula with entrepreneurship deeply knit into the coursework." Professor Kannan-Narasimhan is known for her innovative pedagogical approach to entrepreneurship and innovation and is the founding director of the Entrepreneurship and Innovation Catalyzer at the University of San Diego School of Business.
Excerpt as it appears in Biz Ed:
The Startup-Based Curriculum
As Steve Blank and Bob Dorf state in their 2012 book The Step-by-Step Guide for Building a Great Company, startups are not smaller versions of larger companies. While many of our undergraduate and graduate programs offer courses in organizational behavior, human resource management, marketing management, and accounting, they offer comparatively fewer courses on business model design, entrepreneurial team building, entrepreneurial finance, or founder transitions.
There are three problems with the way we typically teach entrepreneurship. First, many entrepreneurial competitions are extracurricular; students must find time to conduct market research and design pitches as they complete coursework and work part-time jobs.
Second, most programs include core courses that all students must take in their first year. Most MBA students must wait until their second year to take courses related to entrepreneurship, and undergraduates often must wait until their third or fourth years. Furthermore, at some schools, students can earn majors or minors in entrepreneurship just by taking a few courses. They might not work a single day helping others run startups or building their own.
Third, few schools award project-based undergraduate, MBA, or doctoral degrees. Although student founders put in a tremendous amount of work on their ventures, that work rarely counts toward graduation requirements.
It's no wonder students like Marc become frustrated. When their coursework isn't related to their startups, they are neither motivated to excel as students nor able to focus on their startups—and their performance in both areas suffers.
If we want to help our students become founders—and help our regions create entrepreneurial ecosystems—we need a different approach...