Economics Professor Presents San Diego Economic Outlook at "Back In Business" Press Conference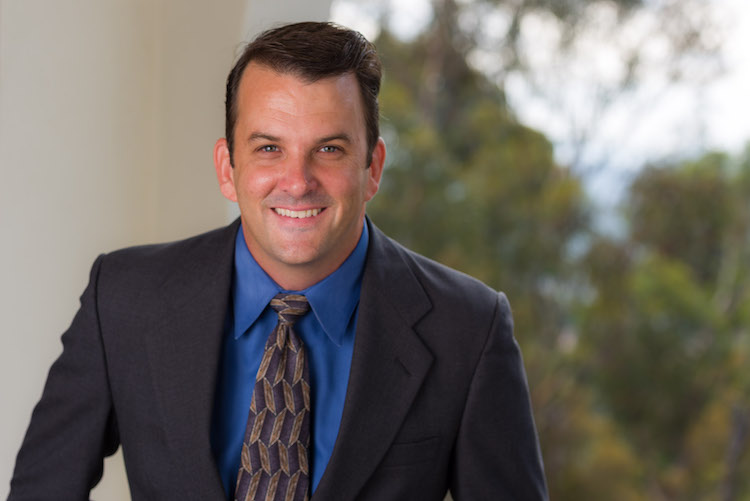 begin quote

We haven't seen anything like this in modern economic history.
Following last week's approval by Governor Gavin Newsom, San Diego moved further into the expanded Stage 2 reopening phase. Shortly after the approval, San Diego's "Back In Business" coalition gave a press conference including an economic outlook for the city led by University of San Diego School of Business Economics Professor Ryan Ratcliff. The coalition also includes Tim Keane, dean of the USD School of Business.
Excerpt as it appears in Voice of San Diego:
The Bizarre Reality of Reopening Week in San Diego
The "Back In Business" Coalition, which includes business and tourism groups, held a press conference Wednesday – virtually. Former Mayor Jerry Sanders kicked off the event from what looked to be his home office in a floral print, Hawaiian-style shirt.
Faulconer flashed on the screen as well, continuing his reopening tour.
"If I was cool like Sanders I would have a cool shirt on. But, I'm not as cool as Jerry Sanders," he said.
The representatives of different organizations all agreed on their willingness to get back to business. Then they heard an economic outlook briefing from Ryan Ratcliff, an economics professor at the University of San Diego.
Ratcliff, framed in an upward camera angle, started with this sobering news: During two years of the great recession, the United States lost 10 million jobs. In the last month, it has lost 20 million. Hospitality, health care, retail and administrative work – all big in San Diego – accounted for more than half the losses.
"This is such a fast-moving crisis that our normal methods of keeping tabs on the economy may not be as precise as we'd like," he said. "When you look at claims being filed for unemployment, 15 percent feels a little bit low. Some of the estimates that we're seeing for California suggest it's more like 20 percent."
"We haven't seen anything like this in modern economic history," he said.
There was some good news. The tripod of San Diego's economy, Ratcliff said, is military, technology and tourism. Military is so far stable. Tech has only taken a five percent hit. But tourism – tourism is nearly extinct.
Ratcliff presented a chart that showed leisure and tourism sustaining 85 percent losses. Those industries are also among the very least likely to recover, as long as social distancing measures remain in effect.
Another staple of civic life, the local court system, also provided updates on getting back to work this week.